On Dance
An Invitation from Twyla Tharp
October 13, 2021 by Twyla Tharp
When Deuce Coupe premiered at New York City Center in 1973, Twyla Tharp's radical collaboration with The Joffrey Ballet electrified audiences and stretched the boundaries of modern dance. Half a century later, City Center celebrates the iconic artist with TWYLA NOW—an ambitious program featuring dancers chosen by Tharp from three of New York's major dance companies—Alvin Ailey American Dance Theater, American Ballet Theatre, and New York City Ballet.
This evening, called TWYLA NOW, is composed of three duets referenced from the archive and a new piece. Cornbread was made as a pièce d'occasion in 2014. Second Duet was performed in a workshop by Kevin O'Day and myself, and the third, Pergolesi, is a duet first performed in Cutting Up—a 1992 tour featuring Mikhail Baryshnikov and myself. These three duets become the back story for All In, the second part of the evening, set to Brahms Opus 120.
This program was created over the course of six months, as these wonderful dancers were available in periods away from their home companies. The evening is danced by Aran Bell, Robbie Fairchild, James Gilmer, Jacquelin Harris, Catherine Hurlin, Sara Mearns, Roman Mejia, and Tiler Peck, and six young dancers—gathered from across the country and appearing through the good graces and support of their parents, teachers, and mentors.
TWYLA NOW is about time. It acknowledges a long history at City Center. Following Deuce Coupe, The Joffrey Ballet debuted As Time Goes By in the fall of the same year. Happily Ever After, a suite of dances to country music, came, again with the Joffrey, in 1976. Sextet and Octet, to a score by Edgar Myers, premiered in a 1991 season. Sweet Fields, Highway 66, and Heroes by David Bowie and Phil Glass were in a 1996 season. Known By Heart, with American Ballet Theatre and music by Terry Riley, was in 1998. Many other repertory works have also appeared in City Center seasons over the years including In the Upper Room, Nine Sinatra Songs, and The Golden Section.
What kept us all going through this devastatingly difficult period of a second year of the Covid-19 pandemic is the good will of City Center and its determination to sustain a career begun so long ago on its premises. This, in concert with a group of dancers whose spirit, talent, and faith, made it possible for me to want to come, day in and day out, to the beautiful fifth floor studio where so much of my history, as well as that of many I loved—George Balanchine, Jerome Robbins, Martha Graham, Merce Cunningham, Paul Taylor—evolved.
We invite you to be a part of TWYLA NOW and to share in the enduring community of dance.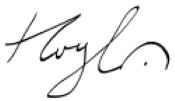 TWYLA NOW runs November 17 – 21 only at New York City Center.
#TWYLANOW
This article first appeared in Playbill in October 2021.