Encores! 2022 Season
Existing Encores! subscribers can renew through August 15 to secure your seats. Renew now.
Join us for the Encores! 2022 Season and take your seat for the return of song and dance on stage at New York City Center. Existing Encores! subscribers can renew through August 15 to secure your seats. Renew now.
THE TAP DANCE KID
Feb 2 – 6, 2022
Wed & Thu 7:30pm; Fri 7:30pm*;
Sat 2 & 8pm; Sun 2 & 7pm
Music by Henry Krieger
Lyrics by Robert Lorick
Book by Charles Blackwell
Based on the novel Nobody's Family is Going to Change by Louise Fitzhugh
Concert Adaptation by Lydia Diamond
Choreography by Jared Grimes
Directed by Kenny Leon
The Tap Dance Kid was nominated for seven Tony Awards (including Best Musical) and follows the story of an upper-middle-class Black family and a 10-year-old's dream of becoming a professional tap dancer despite the challenges posed by his lawyer father and society. Tony Award-winning director Kenny Leon (A Raisin in the Sun) leads this revival, bringing a fresh take to the production with new tap sequences by choreographer Jared Grimes (After Midnight) to hits such as "Fabulous Feet" and a concert adaptation by Lydia Diamond (Stick Fly), reminding us of the power of family and dance as a force of healing.
THE LIFE
Mar 16 – 20, 2022
Wed & Thu 7:30pm; Fri 7:30pm*;
Sat 2 & 8pm; Sun 2 & 7pm
Music by Cy Coleman
Lyrics by Ira Gasman
Book by David Newman, Ira Gasman, and Cy Coleman
Adapted and directed by Billy Porter
Twelve-time Tony-nominated musical (including Best Musical) The Life dramatizes the complex lives in post-disco Times Square and tells the story of Queen, a prostitute who strives for a better life against all oppressive forces. The Cy Coleman score includes showstopping songs like "The Oldest Profession" and "My Body." Emmy and Tony Award-winning artist Billy Porter (FX's Pose, Kinky Boots) reclaims this musical as this production's adapter and director to bring forth the gritty, dangerous, and exciting decadence of 1980s New York City and an authenticity to the lives of sex workers.
INTO THE WOODS
Special two-week run
May 4 – 15, 2022
Week 1 (Subscribers): Wed – Fri 7pm*;
Sat 2 & 8pm; Sun 2 & 7pm
Music and lyrics by Stephen Sondheim
Book by James Lapine
Directed by Lear deBessonet


*Special curtain time
Among its many rich layers, Into the Woods is a fable about how humans pursue their desires, and what happens when they set aside their individual wishes to create a greater community wish. Directed by Encores! Artistic Director Lear deBessonet, this production ushers in a new annual tradition that brings together Broadway's brightest stars with a multi-generational group including New York City public school students, to celebrate an iconic American musical and inspire all New Yorkers to find their own way into the work.
Existing Encores! subscribers have a special window to renew through August 15 in order to reserve their seats. New subscriptions for members and the general public will be available in August. Single tickets will be available for purchase in the fall.
The safety of our artists, crew, staff, and audiences is our first priority.
We want you to feel comfortable and secure knowing exactly how well we are preparing for your safe return and what is expected upon your arrival. Read more about our updated health and safety protocols, and refund and exchange policies that ensure you feel confident to renew today.





Health, Safety & Ticket Policies
For ticketing questions and information, email info@NYCityCenter.org.
A note from Encores! Artistic Director Lear deBessonet
I have always thought of Encores! as a gift. To step inside the rich history of a theater dedicated to the people of New York City, to feel your senses engage when the lights go down and the spectacular Encores! Orchestra crescendos together, and then to witness some of musical theater's treasures bursting forth with new life on the City Center stage—right here in the heart of New York City.
After well over a year of unspeakable hardship and prolonged uncertainty, a return to Encores! also serves as a beacon of hope and a balm of healing for our New York community. It is in this spirit that I write to you, alongside Encores! Music Director Rob Berman, Encores! Creative Producing Director Clint Ramos, and the entire City Center team, proud, and frankly overcome with excitement, to share with you a long-overdue offering of magnificent song and dance.
We are so excited to invite you back to City Center to witness these visionary artists share their extraordinary gifts. Not only are we working diligently to ensure the safety of all those who re-enter our building—artists, staff, and audiences alike—but we are also meeting this incredibly important moment in our collective history with a bright new vision for the future.
I am truly grateful for your continued support and loyalty over the years, and I look forward to seeing you at the theater!
Warmly,



Lear deBessonet
Encores! Artistic Director
Interested in learning more about these productions? Enjoy performances and one-on-one conversations with the directors and artists invested in bringing these productions to you in the Encores! Inside the Revival digital series.
Art by Ben Wiseman
Stay in the Know
Sign up to receive updates on new subscriptions and single ticket sales.
Artistic Leadership
Lear deBessonet | Artistic Director
Rob Berman | Music Director
Clint Ramos | Producing Creative Director
Josh Clayton | Assistant Music Director
Adrian Alea | Creative Associate
Creative Advisors
Camille A. Brown, Eisa Davis, and Robert O'Hara
Producer of Musical Theater
Jenny Gersten
Sponsors
Leadership Support for Encores!
Stacey and Eric Mindich Fund for Musical Theater
Major Support for New York City Center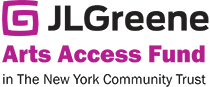 Encores! Season Sponsors
Roz and Jerry Meyer
The Shubert Foundation
Stephanie and Fred Shuman Fund for Encores!
Joseph S. and Diane H. Steinberg Charitable Trust

Additional support for Encores! is provided by
Marta Heflin Foundation
The Kaplen Brothers Fund
The Frederick Loewe Foundation
Daryl and Steven Roth
The Fan Fox and Leslie R. Samuels Foundation, Inc
The SHS Foundation
The Ted Snowdon Foundation


Photos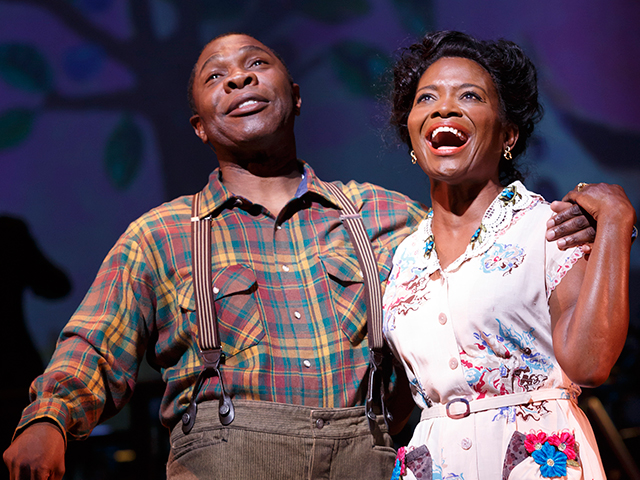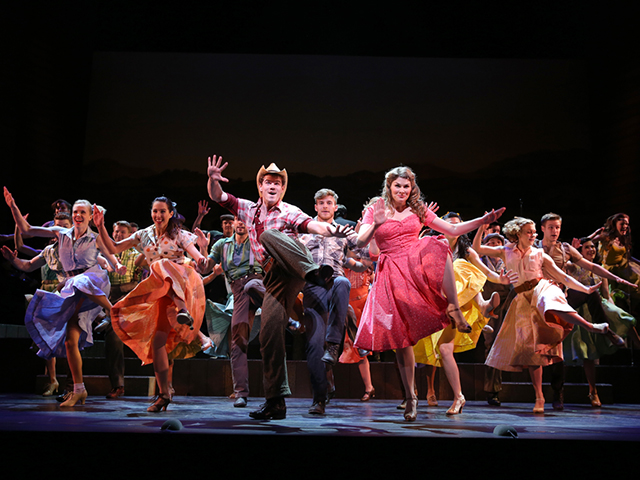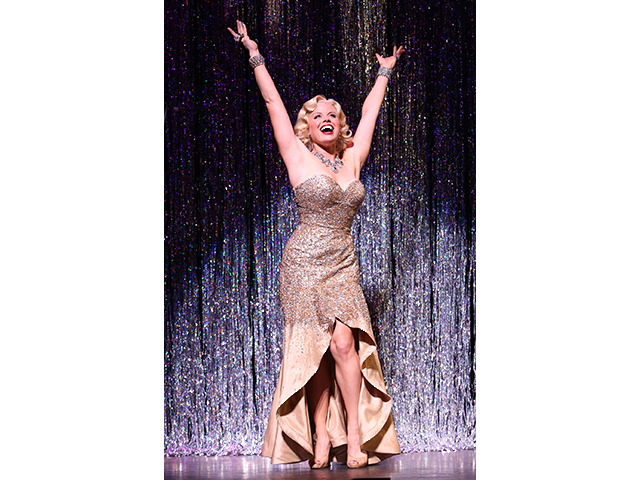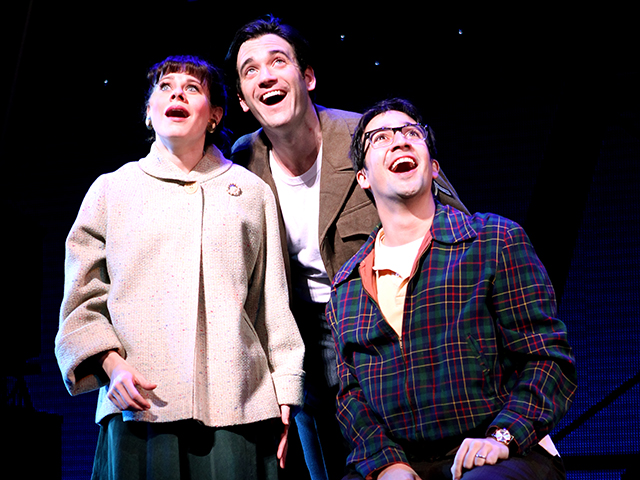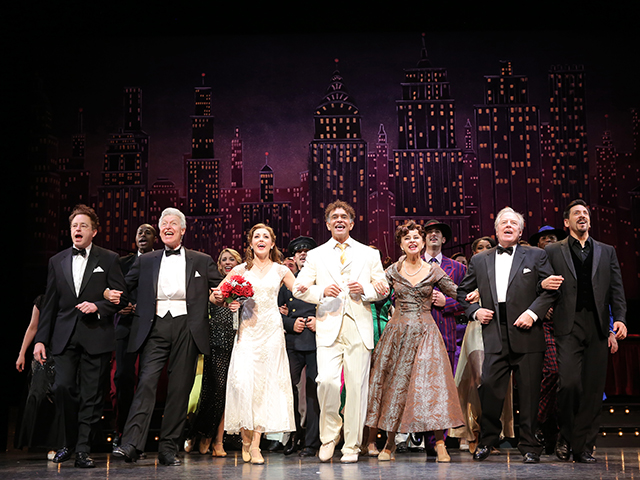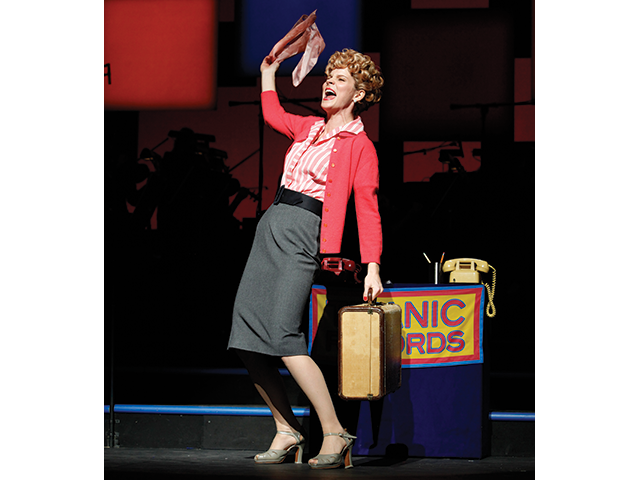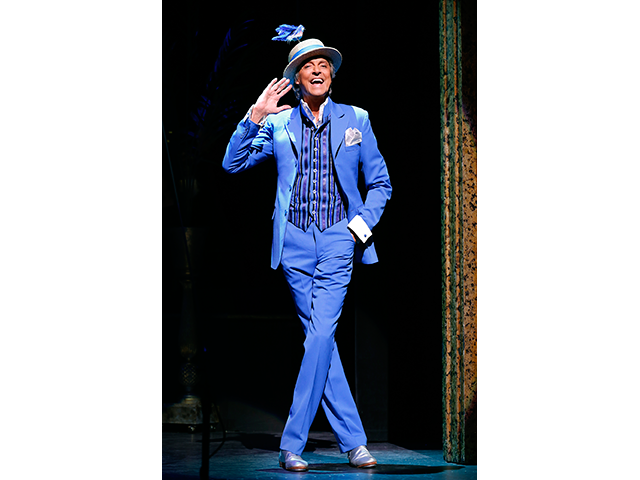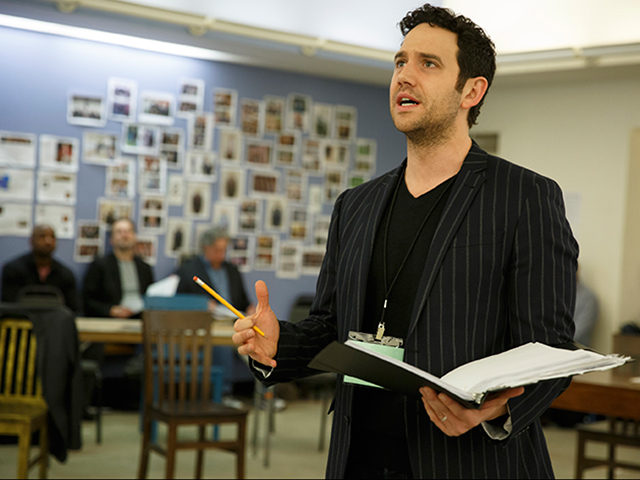 Awards
2000
Tony® Honor for Excellence in Theatre
1998
Independent Music "Indie" Award - Best Original Cast Album, The Boys From Syracuse
1997
Jujamcyn Theater Award
Lucille Lortel Award - Outstanding Achievement, Rob Fisher
1996
Lucille Lortel Award - Best Actress in a Musical, Melissa Errico, for One Touch of Venus
Outer Critics Circle Award - Special Citation
1995
Art Deco Society of New York Citation - Best of Broadway Award
Broadway Theater Institute Citation - Excellence in Theatre Arts Education
Lucille Lortel Award - Off-Broadway Special Achievement Award
Outer Critics Circle Award - Special Award
Cast Recordings from the Shows You Love
Listen to your favorite show tunes from City Center's musicals.
You'll find an alphabetical list of cast recordings from our Encores!, Encores! Off-Center, and Gala productions below.
Please note: Full-length videos of productions are not currently available.
Encores!
Babes in Arms
(1999 New York Cast Recording) DRG
Call Me Madam
(1995 Original New York Cast Recording) DRG
Chicago The Musical
(1996 Broadway Revival Cast) Masterworks Broadway-production originated at Encores! May 1-4, 1996
Do Re Mi
(1999 Original Cast Recording) DRG
Face the Music
(2007 Encores! Cast Recording) DRG
Finian's Rainbow
(New Broadway Cast Recording) PS Classics-production originated at Encores! March 26-29, 2009
Gentlemen Prefer Blondes
(New York City Center Encores! Presents) Sony Masterworks
Lady, Be Good!
(2015 Encores! Cast Recording) Ghostlight Records
Merrily We Roll Along
(2012 New York Cast Recording) PS Classics
Out of This World
(1995 Original New York Cast Recording) DRG
Paint Your Wagon
(Encores! Cast Recording 2015) Sony Classical Masters
Pal Joey
(1995 Original New York Cast Recording) DRG
Pipe Dream
(2012 Encores! Live Cast Recording From New York City Center) Ghostlight Records
St. Louis Woman
(1998 Original New York Cast Recording) Decca Broadway
Tenderloin
(2000 Original Cast Recording) DRG
The Boys from Syracuse
(1997 Original New York Recording)DRG
The New Moon
(City Center Encores! Premiere Recording) Ghostlight Records
The New Yorkers
(The 2017 Encores! Cast Recording) Ghostlight Records
Wonderful Town
(The New Broadway Cast Recording) DRG-production originated at Encores! May 4-7, 2000
Ziegfeld Follies of 1936
(A Decca Broadway Original Cast Album) Decca Broadway
Encores! Summer Stars
Gypsy
(The 2008 Broadway Cast Recording) Time Life-production originated at Encores! Summer Stars July 9-29, 2007
Encores! Off-Center
A New Brain
(2015 New York Cast Recording) PS Classics
God Bless You, Mr. Rosewater
(Premiere Cast Recording) Ghostlight Records
Songs for a New World
(New York City Center 2018 Encores! Off-Center Cast Recording) Ghostlight Records
Violet
(Original Broadway Cast Recording) PS Classics-production originated at Encores! Off-Center July 17, 2013
Gala Productions
Brigadoon
(2017 Encores! Cast Recording) Ghostlight Records
Sunday in the Park with George
(2017 Broadway Cast Recording) Arts Music-production originated at Encores! Gala Production October 24, 2016