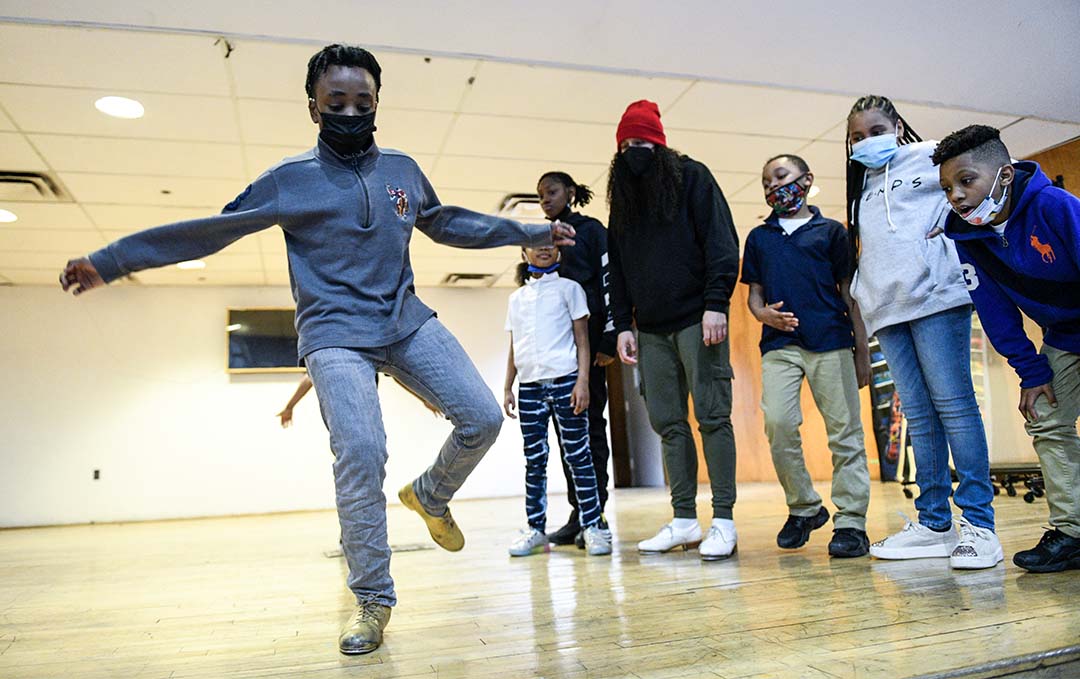 Partnerships
New York City Center Community Engagement partnerships empower communities through the arts and provide access to great performances.

Inspired by City Center's performance offerings, partnerships focus on dance and musical theater. Partnerships are developed collaboratively, ensuring programming is responsive and relevant to community's interests. To enhance participant experience, we welcome community members to attend connected City Center productions at our beautiful theater in Midtown Manhattan.
Offerings are always low- or no-cost.
Program structures/lengths vary by partnership but range from two-workshop models to multi-week residencies.
Program facilitators are experienced educators and accomplished artists from City Center's teaching artist roster.
City Center continues to offer a variety of programming structures including in-person, remote, and hybrid.
Interested in becoming a partner? Email Education@NYCityCenter.org to start a conversation.
Community Nights
Free Friday Pre-show Gatherings
Building common bonds around the power of performance, these free pre-show events invite City Center audiences and New York City community members to meet and mingle with artists, guest speakers, and each other. Events range from panel discussions to interactive learning experiences, and take place in City Center spaces immediately preceding our mainstage performances.