School Programs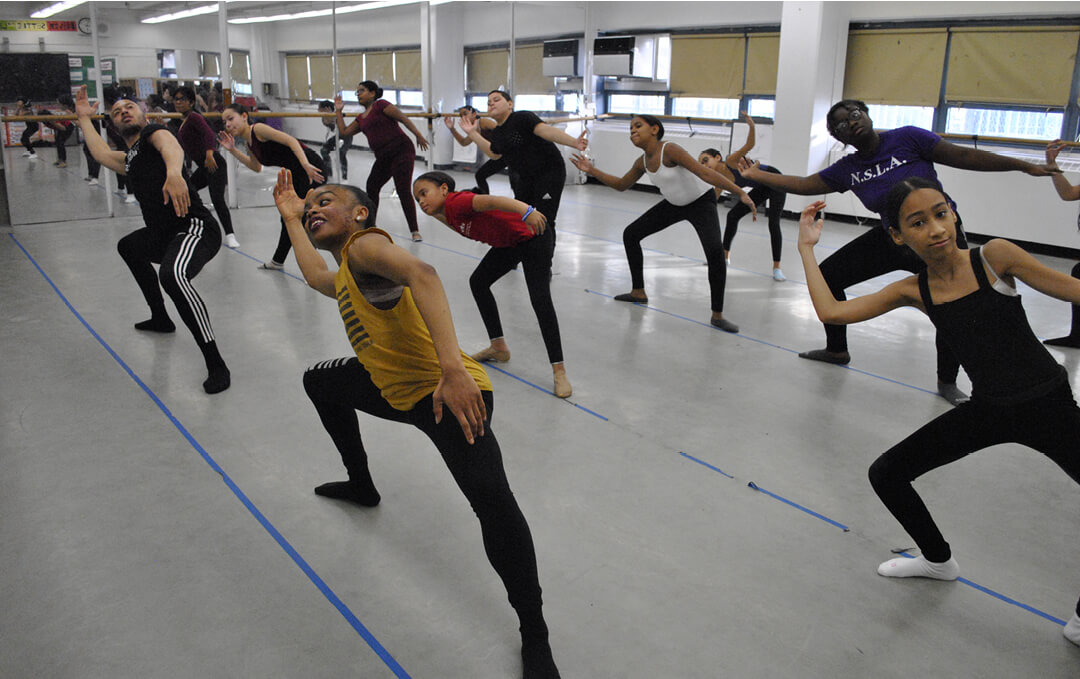 City Center in Schools
Infusing musical theater and dance into classrooms across New York City
Enjoy an engaging, curriculum-enhancing study of the performing arts with City Center In Schools, led by a roster of exemplary teaching artists. In addition to pre-designed programs that connect directly to City Center's season of musical theater and dance performances, we collaborate with classroom teachers to create custom multi-session residency programs that help integrate performing arts into the school day.
Workshops are typically two classroom visits and are tied directly to City Center performances.
Residencies are offered in a series of four, seven, or 10 sessions within a semester, and can either connect to a performance or an area of the performing arts.

Programming costs vary, starting as low as $15 per student, and are based on the number of sessions and teaching artists assigned. Financial subsidy is available to qualifying schools to ensure that cost is not a barrier to participation.
Includes:
Quality teaching artist instruction with custom-designed curriculum
FREE Professional Development Workshop for Educators
Behind the Curtain Guide – our in-depth study guide which features a variety of themed activities with historical and contextual background for each production
When available, field trips to a school-time matinee or invited dress performances for $2 per student
Please contact Education@NYCityCenter.org if you have any questions or to discuss customizable programming for your school.
Program Offerings
PERFORMANCE CONNECTIONS
Connect your classroom to the 2023 – 2024 season at City Center!
Programs are typically two sessions with at least two classes of students. Over the course of two workshops, students learn about works presented on City Center's stage and have the opportunity to experience either a live or virtual performance.
DANCE STYLES
Explore the fundamental elements of a particular dance form, drawing from the archives of City Center's dance presentations. Students will discover the styling, history, and culture of dance while collaborating to create their own original number. 
ELEMENTARY DANCE
Dance creation, performance, and reflection join together in a comprehensive 8 – 32-week program. Students in Pre K-5 will master basic movement, choreographic skills, and musical rhythm while challenging their potential and experiencing the true joy of dancing. This program culminates in a sharing session for their families and school communities.
MAKING A MUSICAL
Explore the fundamental elements and storytelling devices of musical theater, drawing from the archives of City Center's Encores! Series. Students will discover how music, acting and dance work together to shape the world of a musical, drive its plot forward and develop its characters. Classes will also collaborate to create an original number. 
ARTS INTEGRATION
Arts Integration is a teaching approach that engages students in a creative process that connects an art form to another subject area. City Center staff and teaching artists work directly with the classroom teaching to identify a theme or curricular study that will benefit from the integration of the performing arts.
Lynne and Richard Pasculano Student Matinees
City Center Education hosts entertaining matinees for school groups in all five boroughs. Each year, this extremely popular program allows over 6,000 students and educators to enjoy world-class performances that enhance students' learning experience.
Students and teachers receive Behind the Curtain guides, that include information about the production, performers, historical and cultural context, engaging activities, and more. With these resources, teachers can lead dynamic in-class conversations with students both before and after the show to enhance their experience within the classroom.
Student matinees serve as a primer for our more in-depth offerings and are often coupled with in-school workshop and residency programs.
Cost:
$2 per student (includes access to a student matinee)
$50 fee per school (includes access to a student matinee, study guides, and opportunities to attend professional development workshops for each participating educator).
For more information, please reach out to the Education team at Education@NYCityCenter.org or via phone at 212.763.1221.
We look forward to seeing you all at the show.
Teaching Artists
City Center Teaching Artists are experienced educators and accomplished artists who support our mission of providing innovative and accessible arts education to schools and communities across New York City.
Interested in joining our team? We accept applications on a rolling basis for our Encores! and dance programs. To apply, please send us your resume, a brief cover letter, and lesson plan specific to your area of expertise in PDF format to jobs@NYCityCenter.org, with "Teaching Artist" in the subject line.
Your Support Makes This Possible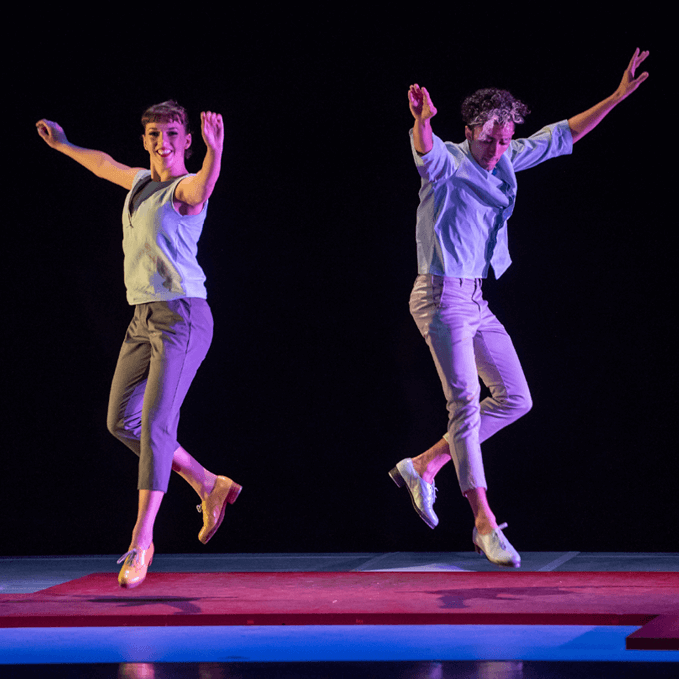 Your Support Makes This Possible
Your support allows us to sustain our education programs which reach thousands of our city's students, families, and educators just when they need it most. If you are able, we hope you will consider making a gift to help provide our community with a vital connection to the arts and inspire a new generation of arts enthusiasts.