Professional Development & Resources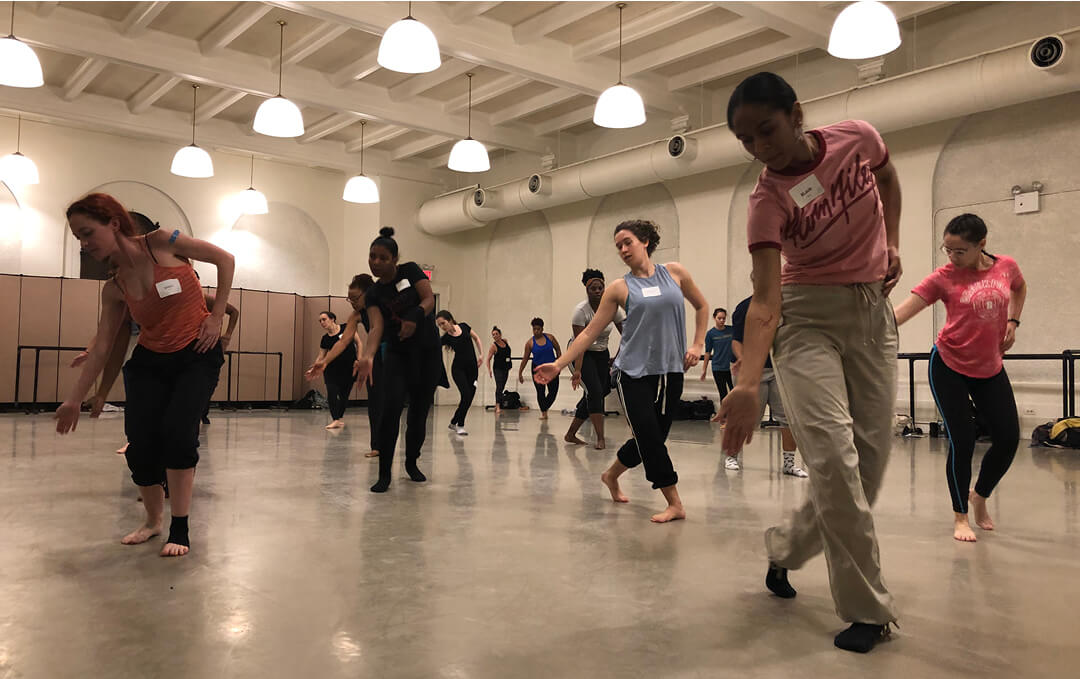 Professional Development
Be a resource for your students and take advantage of City Center's wide array of professional development workshops—all designed to meet the needs of classroom teachers, teaching artists, and college/graduate students.
Four workshop opportunities are offered to educators during the school year. During each workshop, an acclaimed performing artist leads a master class to help you create innovative and exciting lesson plans and develop practical and artistic tools for use in your classroom.
Professional development workshops are offered to educators that participate in our school-time matinees and K-12 programs during the school year (Sep – May).
If you would like to attend, please contact the Education team at Education@NYCityCenter.org or via phone at 212.763.1221.
Fall for Dance Lab
Learn from top performing artists and experts in the field.
Led by performers from City Center's acclaimed Fall for Dance Festival, this professional development session is specifically tailored for dance educators.
The day begins with a master class where you will explore the unique aesthetic and study pieces of repertoire performed by a selected company from the season's Fall for Dance Festival. An afternoon of workshops expands on discussions within the master class to investigate approaches to teaching dance, critical and creative responses to different dance styles and genres, and applications to classroom practice—all taught by a City Center Teaching Artist and dance instructor from New York City's Department of Education.
Recent Fall for Dance Labs have been conducted by members of Abraham.In.Motion, Caleb Teicher & Company, Doug Elkins Choreography, Jessica Lang Dance Company, Martha Graham Dance Company, Rennie Harris Puremovement, Stephen Petronio Company, STREB, Trisha Brown Dance Company, and more.
And, you also receive a ticket to a Fall for Dance Festival performance.
Date: October 2, 2021, 10 am – 1 pm (Zoom)
Cost: $20 per participant.
Registration for this year's Lab closes on September 29 at 12 pm. The Fall for Dance Lab is open to both Department of Education dance educators and teaching artists. To learn more, please email us at Education@NYCityCenter.org.
Resources
Whether you're a teacher looking to enrich and integrate your students' curriculum with the performing arts or a parent trying to fill an hour of the day creatively, explore our online collection of dance and musical Behind the Curtain guides and video clips.
Filled with a variety of activities, our Behind the Curtain guides include historical, thematic, and contextual background for each production, creative and artistic insights, glossaries and resources for further exploration.
Learn More.