Group Sales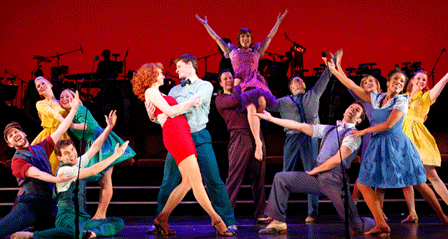 Groups Get Great Perks!
Book 10 or more tickets to one performance and enjoy:
Special rates for select City Center engagements.
Personalized service designed to meet your group's needs.
Flexible group seating providing the best vantage point possible.
Receive your tickets in advance – no waiting in box office lines.
No handling fees. A minimum savings of $65 per group.
Assistance in coordinating the details of your evening (pre-and-post show dinner recommendations as well as assistance with parking and transportation).
Contact Us & Plan Your Group Trip Today!
Encores! and Encores! Off-Center
Mark Scoff, Marketing Associate
212.763.1218
Email: mscoff@nycitycenter.org
Manhattan Theatre Club
212.399.3000 x4132
Alvin Ailey American Dance Theater
212.405.9082
Email: groupsales@alvinailey.org
Dance Theatre of Harlem
212.690.2800
Bat Out of Hell – The Musical
212.817.9113
Email: Abarone@broadway.com
For information on an event not listed above contact:
City Center Group Sales Department
Mark Scoff, Marketing Associate
Phone: 212.763.1218
Email: mscoff@nycitycenter.org