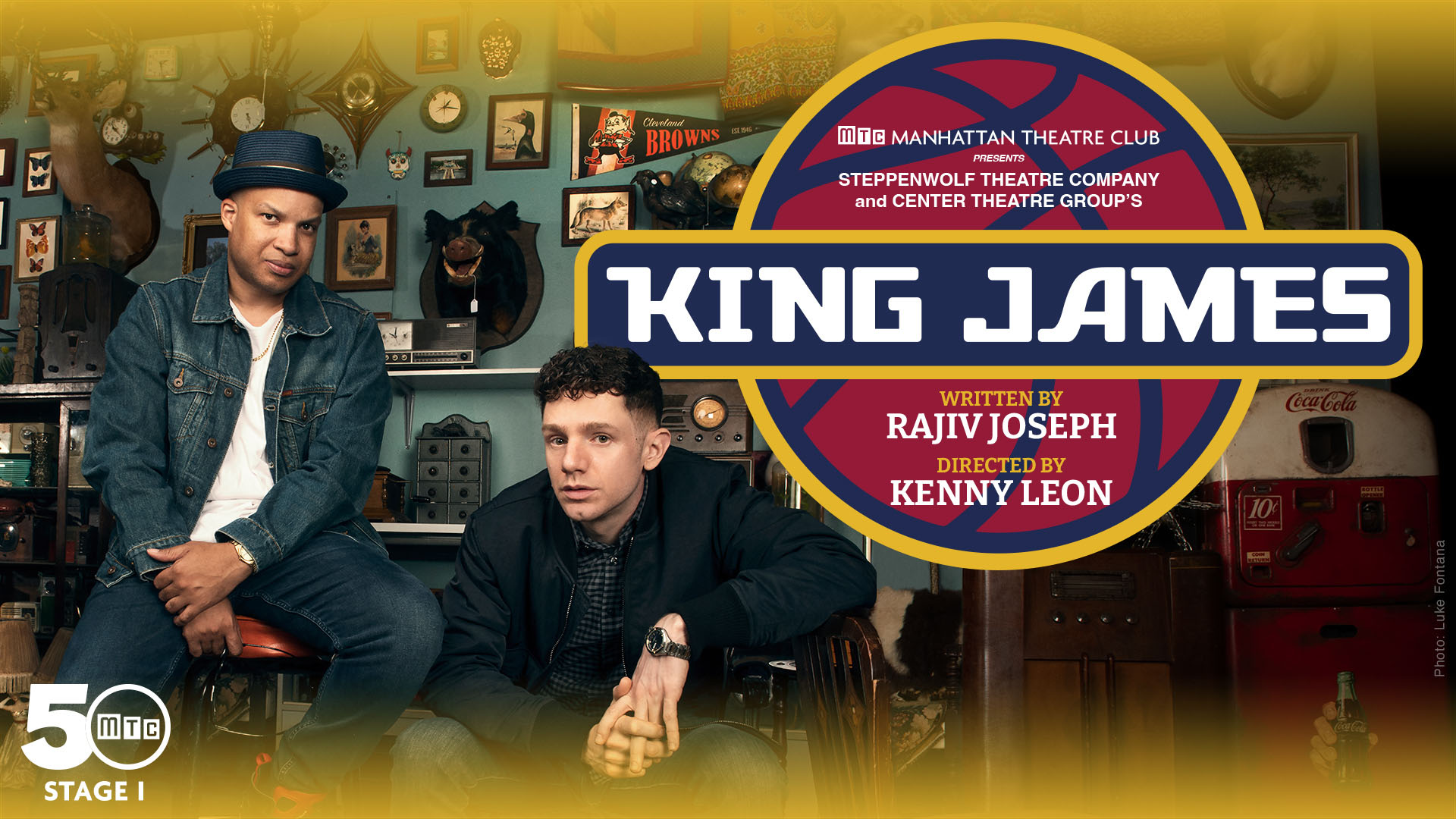 Manhattan Theatre Club presents Steppenwolf Theatre Company and Center Theatre Group's production of
King James
Dates & Times
Opening: Tue May 16, 2023
About
Abbott Elementary star CHRIS PERFETTI shines. GLENN DAVIS is superb.
Masks are required Tuesday evenings and Sunday matinees. At all other performances, masks are optional but strongly encouraged.
In the world of basketball, LeBron is the king. To them, he is a god.
New York Premiere by Rajiv Joseph
Directed by Kenny Leon
Starring Glenn Davis and Chris Perfetti
"King" LeBron James was just the hero that Cleveland needed. One of the greatest NBA players to ever hit the court, his influence on the whole city loomed large for the dozen years of his reign. Pulitzer Prize finalist Rajiv Joseph's (Bengal Tiger at the Baghdad Zoo) wonderfully funny and remarkably moving new play chronicles the unexpected friendship between two men whose intertwined fortunes are tied to those of their idol. This highly anticipated, adrenaline-packed New York premiere about the power of connection is directed by Tony Award winner Kenny Leon (A Raisin in the Sun, Fences). Also in the company is Khloe Janel as the DJ.
Dates & Times
Opening: Tue May 16, 2023