2022 – 2023 Season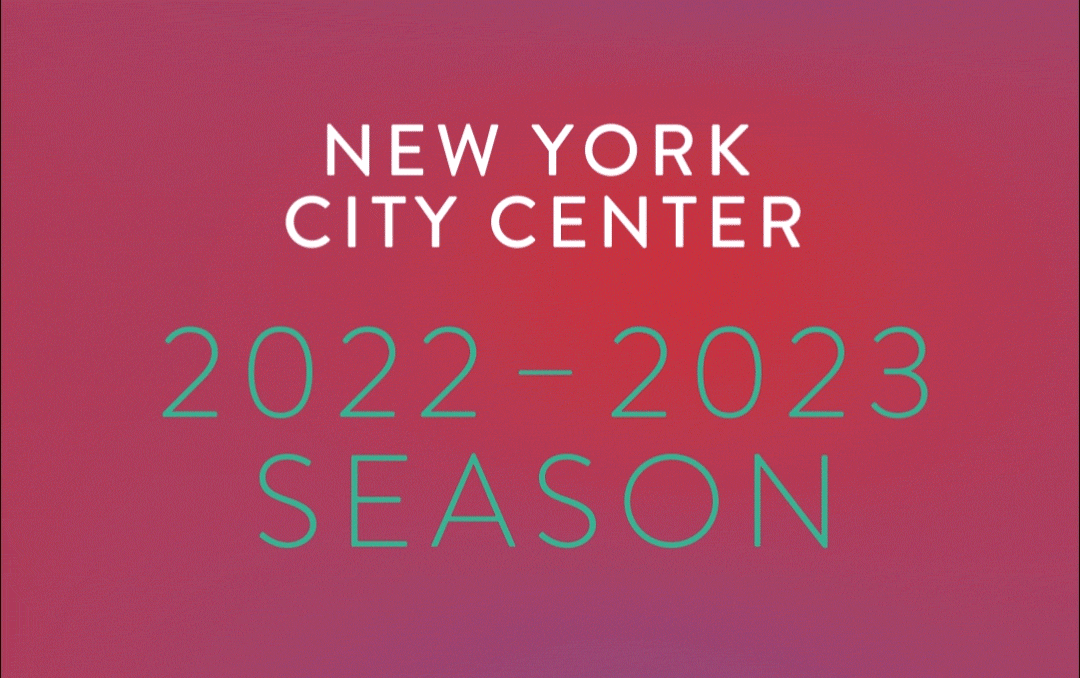 Welcome back to another incredible season of live performance! We're thrilled to present the work of internationally renowned dance artists and Broadway's brightest musical theater stars to New York audiences at prices you can afford.
Take a look at what the next year has in store—and remember, all tickets start at just $35 or sometimes less!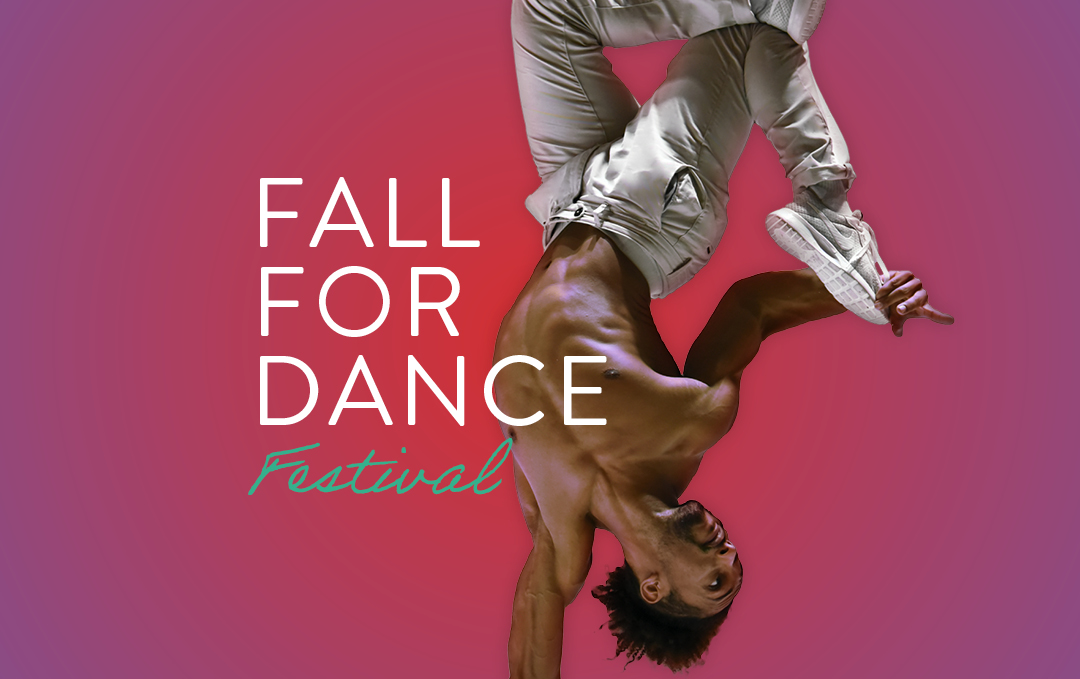 FALL FOR DANCE FESTIVAL
Sep 21 – Oct 2, 2022

Now in its 19th season, the annual Fall for Dance Festival captures the beating heart of today's dance scene. Presenting international artists for the first time in three years, these unique programs feature companies from France, Germany, India, The Netherlands, Spain, and Ukraine alongside beloved local artists—all for just $20 a ticket.
Performances include a co-commission with Vail Dance Festival of a world premiere by Pam Tanowitz, featuring Melissa Toogood and Herman Cornejo; moving performances by Festival newcomer Kyiv City Ballet; Nrityagram Dance Ensemble in Poornāratī; and the live premiere of Christopher Wheeldon's 2020 Fall for Dance Festival digital commission The Two of Us, featuring Sara Mearns and Robbie Fairchild.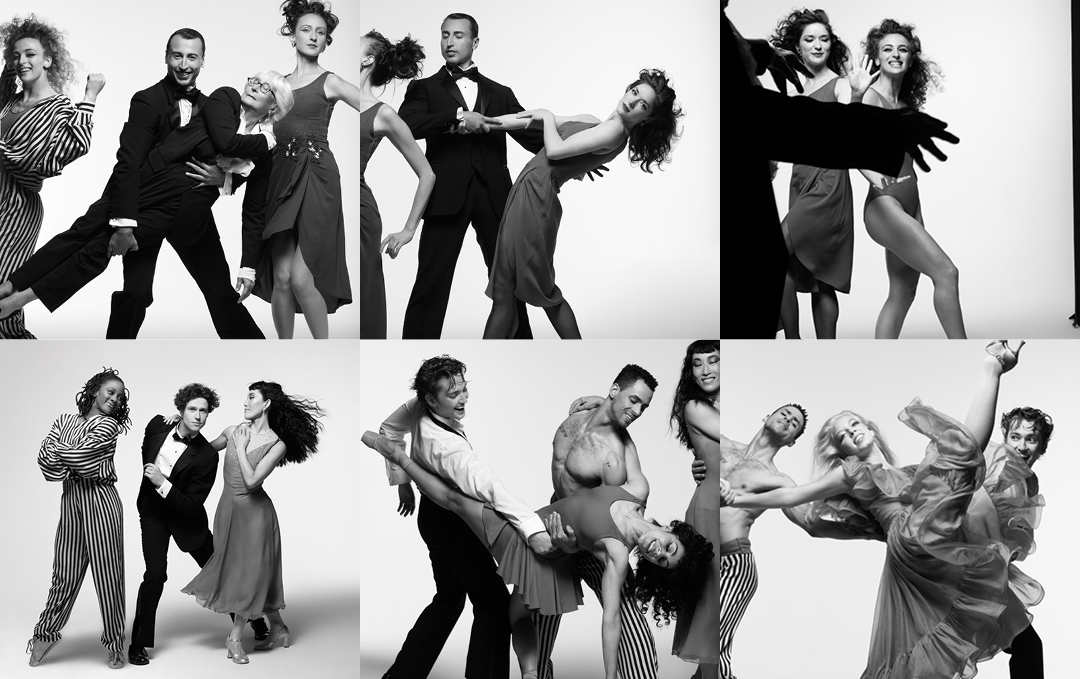 TWYLA THARP |
In the Upper Room & Nine Sinatra Songs
Oct 19 – 23, 2022
Back at City Center after last fall's triumphant TWYLA NOW performance, Twyla Tharp presents two iconic works. Set to a propulsive score by Philip Glass, In the Upper Room is a widely acknowledged masterpiece of artistry and athleticism, while Nine Sinatra Songs takes its suave, jazzy style from classic Ol' Blue Eyes standards to conjure love stories of ardent passion and world weariness alike.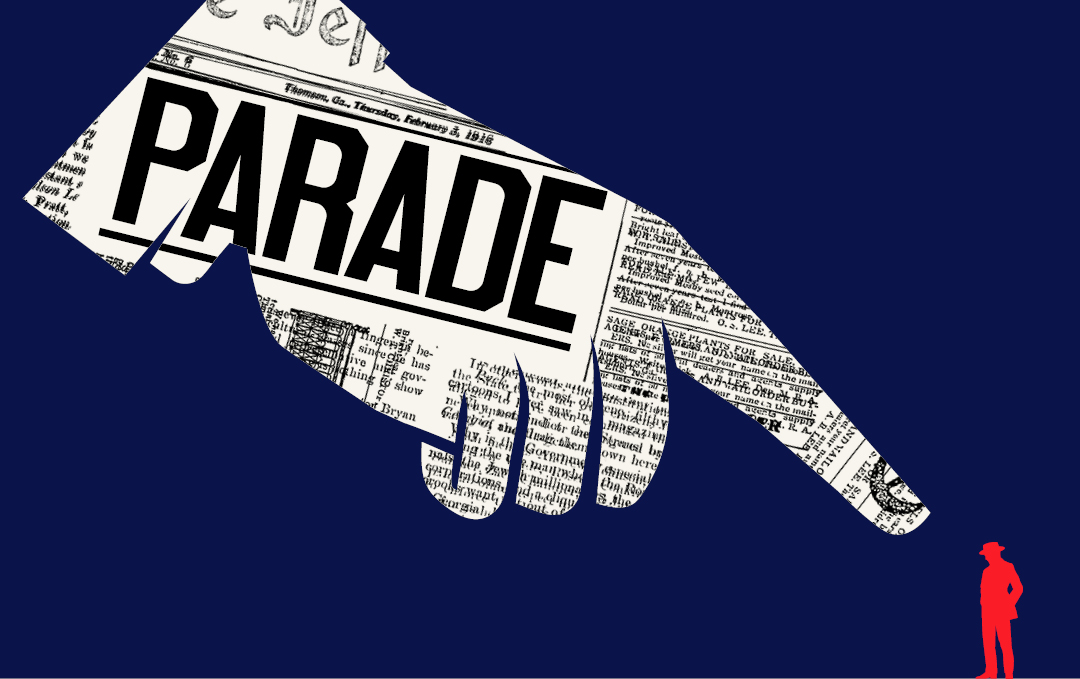 Annual Gala Presentation | PARADE
Nov 1 – 6, 2022
Tony-nominated director Michael Arden (Once on This Island) tells the true story of Leo Frank (Ben Platt, Dear Evan Hansen) and his wife Lucille (Micaela Diamond, The Cher Show) in this revival of the Tony Award-winning musical by Jason Robert Brown (Songs for a New World) and playwright Alfred Uhry (Driving Miss Daisy).
Funds raised at all seven performances help ensure the future of City Center's founding mission: to provide all New Yorkers affordable access to world-class performing arts.
ALVIN AILEY AMERICAN DANCE THEATER
Nov 30 – Dec 24, 2022
Alvin Ailey American Dance Theater electrifies the City Center stage for four weeks with Company premieres of Paul Taylor's romantic DUET, Twyla Tharp's carefree Roy's Joys, and a new production of Alvin Ailey's stirring Survivors, an impassioned tribute to the profound courage and terrible anguish of Nelson and Winnie Mandela. The season will also include classics like the beloved Revelations.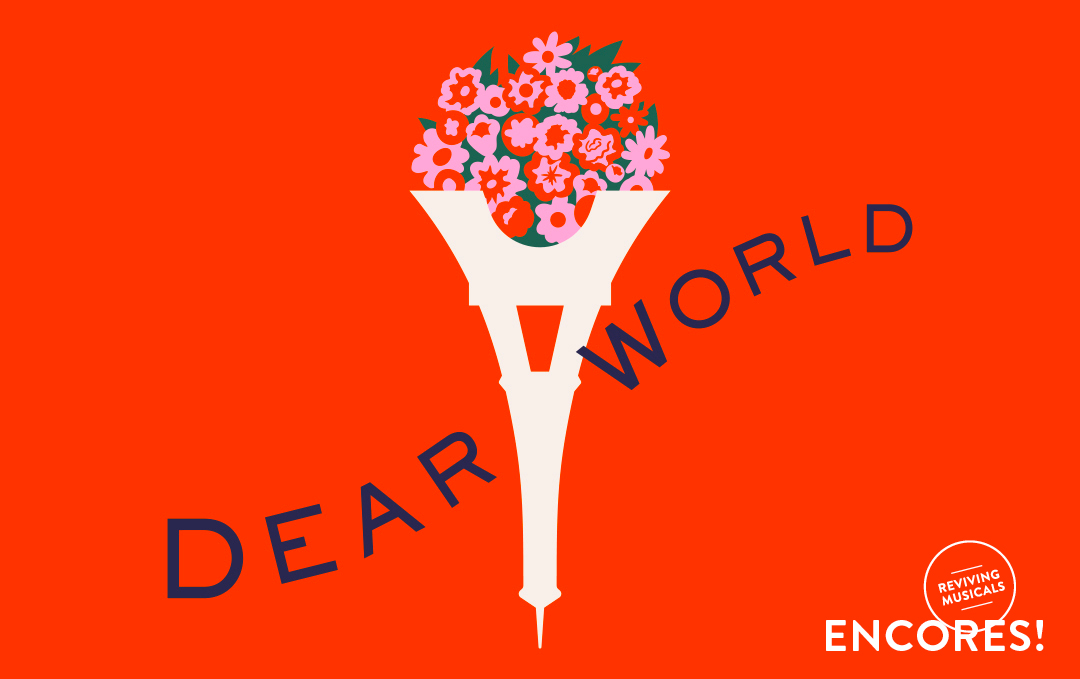 ENCORES!
DEAR WORLD
Mar 15 – 19, 2023
Music and Lyrics by Jerry Herman
Book by Jerome Lawrence and Robert E. Lee
Directed and Choreographed by Josh Rhodes
Two-time Tony winner Donna Murphy (Encores! Anyone Can Whistle) triumphantly revives Jerry Herman's eccentric heroine Countess Aurelia in this madcap musical about the motley residents of a Paris quarter who must rally to save their way of life. Directed and choreographed by Josh Rhodes (Encores! Mack & Mabel), this delightful romp blends Herman's trademark optimism with a dash of social critique and a soupçon of ecological urgency: a perfect blend for our times.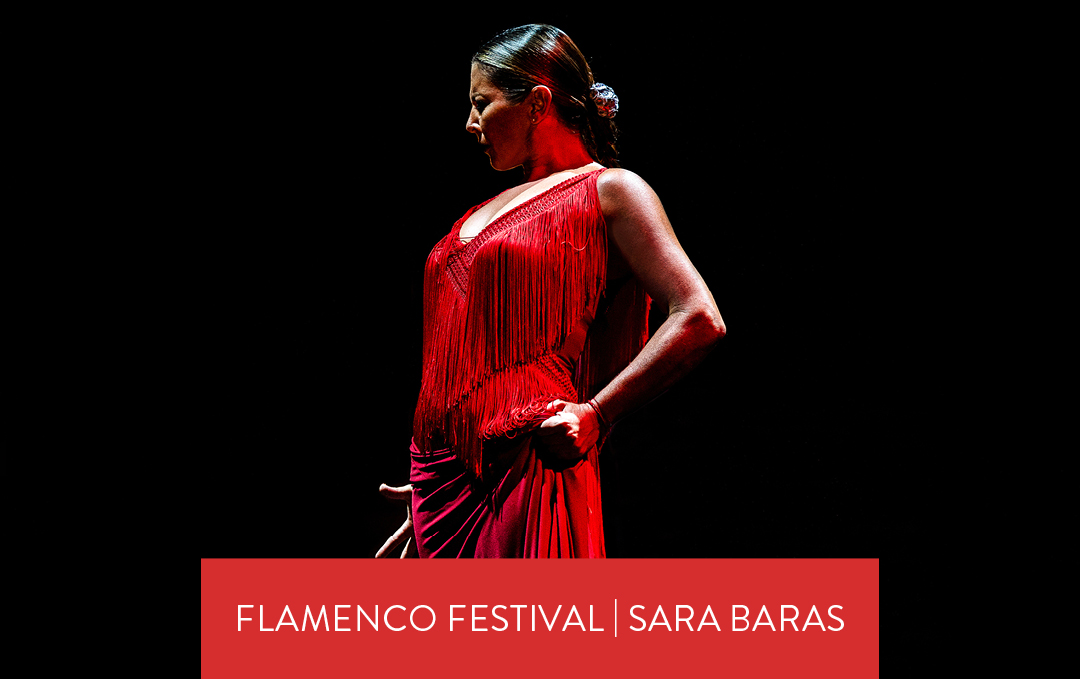 FLAMENCO FESTIVAL
Mar 23 – 26, 2023
Sara Baras
Alma
Returning to City Center for the first time since her evening-length work Sombras (Shadows), Sara Baras crafts a love letter to flamenco's origins. Blending traditional flamenco elements with bolero rhythms, Baras and her company offer a transformative evening of propulsive footwork, formidable musicianship, and unforgettable performance.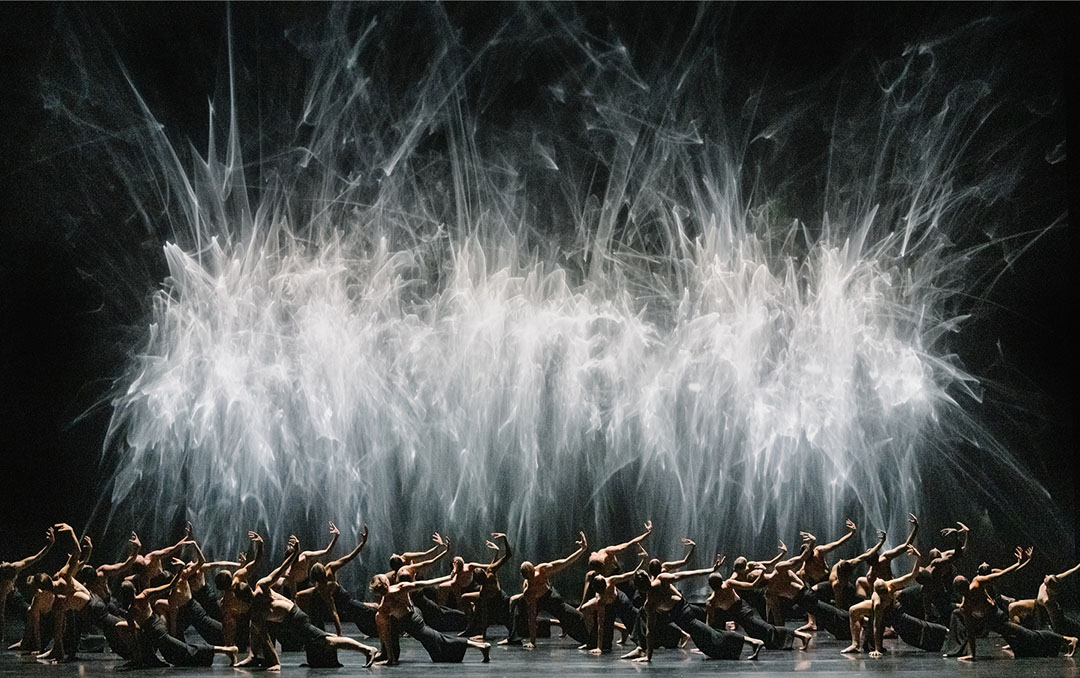 THE NATIONAL BALLET OF CANADA
Mar 30 – Apr 1, 2023
A co-presentation of New York City Center and The National Ballet of Canada
One of the world's premier ballet companies takes the City Center stage for the first time in 15 years, featuring live music by The National Ballet of Canada Orchestra. Repertory includes Kenneth MacMillan's 1966 Concerto, a lively, classically inventive interpretation of Shostakovich's Piano Concerto No. 2; David Dawson's Anima Animus (2018), a ferocious interplay between light and dark; and Angels' Atlas by Canadian icon Crystal Pite: an astonishing piece for 36 performers that premiered to rapturous reviews in February 2020.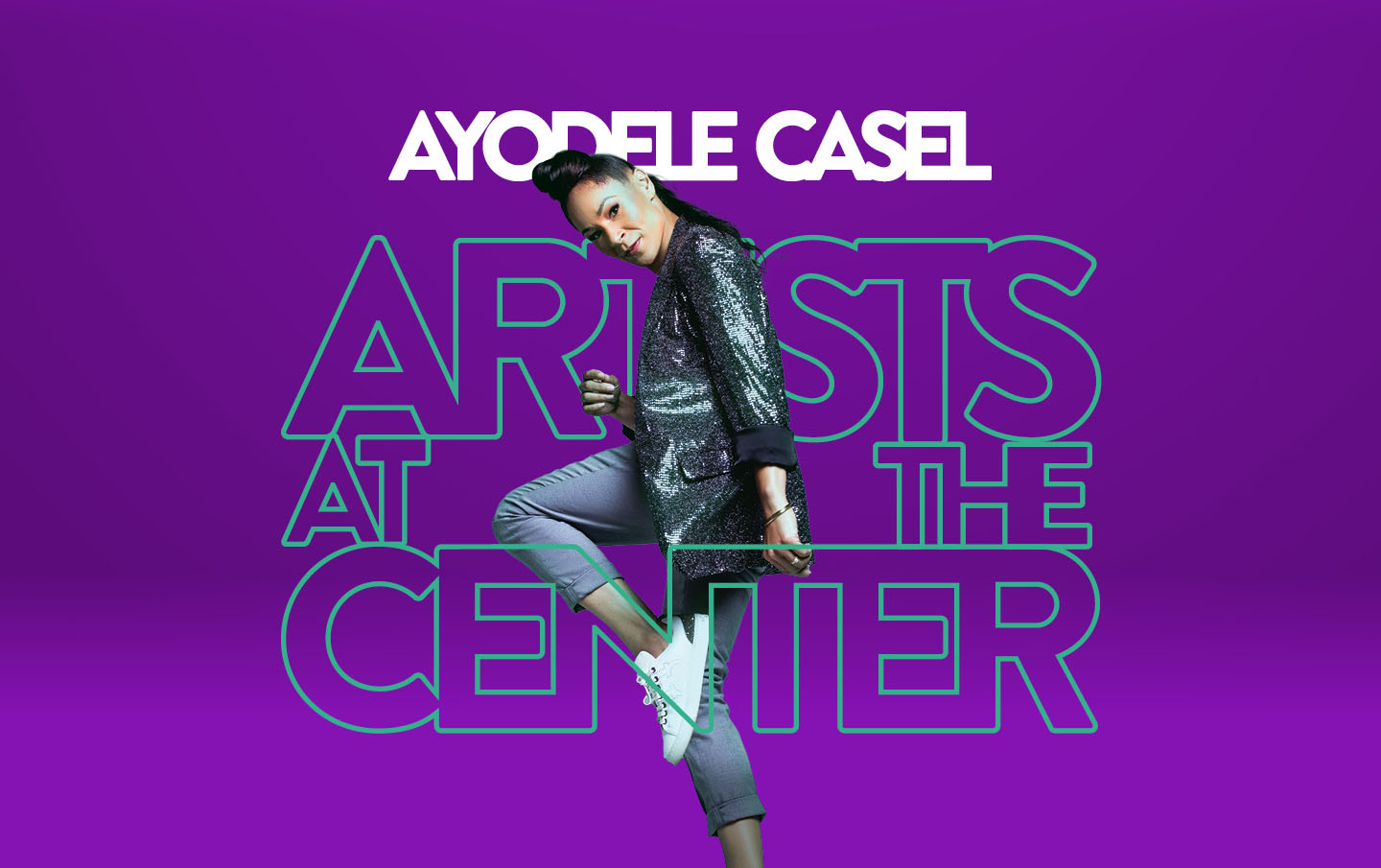 AYODELE CASEL | ARTISTS AT THE CENTER
Apr 13 – 15, 2023
As the second featured artist-curator in our Artists at the Center series, one of the world's great tap dancers Ayodele Casel expands her sublime 2021 Fall for Dance commission Where We Dwell alongside new works featuring frequent Casel collaborators, including: Jared Alexander, Alexandra Bradley, Amanda Castro, Maurice Chestnut, Kurt Csolak, Naomi Funaki, Quynn Johnson, Ted Louis Levy, John Manzari, Anthony Morigerato, Caleb Teicher, Dre Torres, and vocalist Crystal Monee Hall.
Stay in the Know
Sign up for our email newsletter to receive updates on ticket on sales dates and all the things going on this season!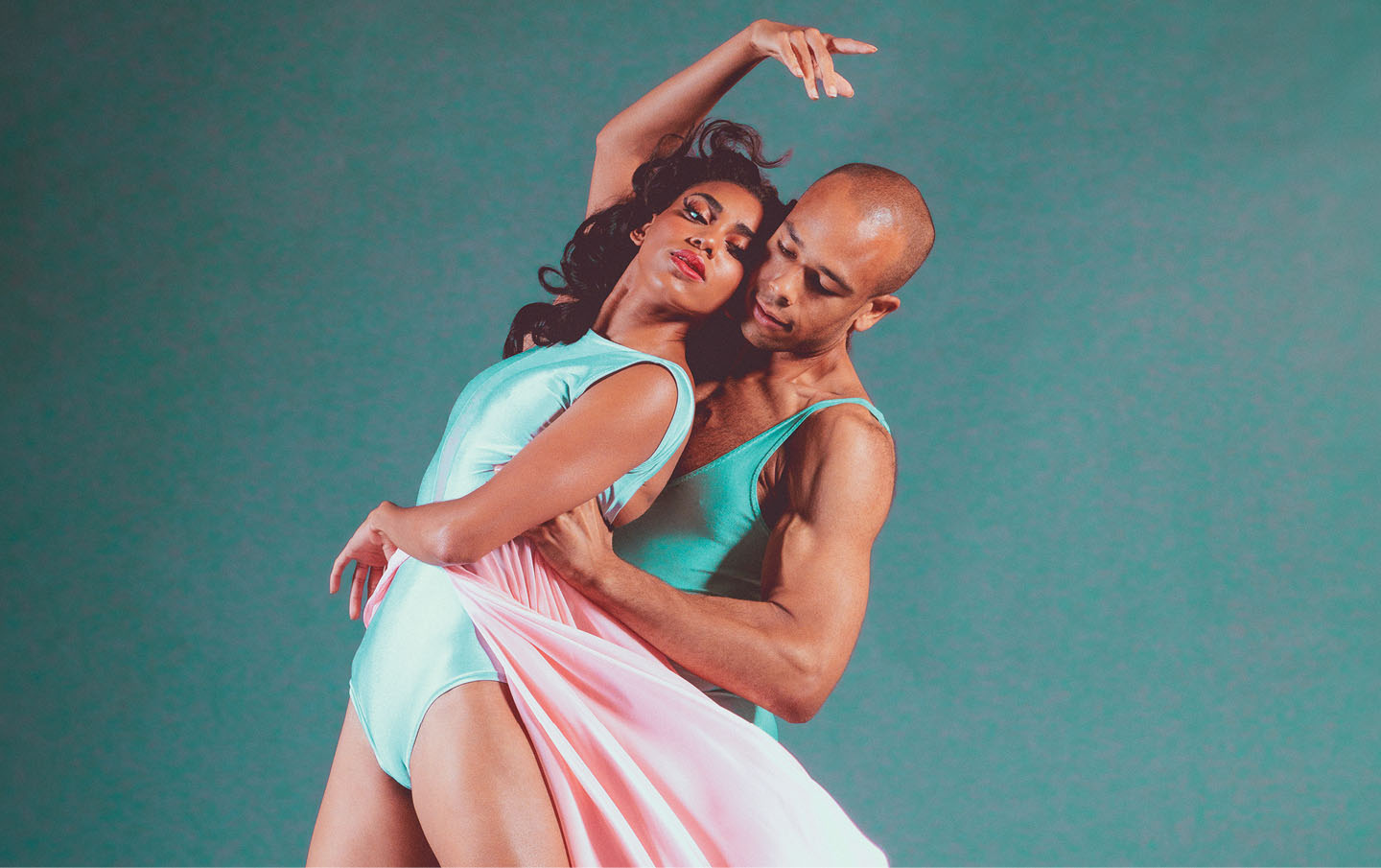 DANCE THEATRE OF HARLEM
Apr 19 – 23, 2023
Two dynamic programs represent the company's audacious vision for classical ballet. The extraordinary Dance Theatre of Harlem dancers shine in New York premieres by William Forsythe and Tiffany Rea-Fisher, as well as the return of George Balanchine's joyous Allegro Brillante and works by Resident Choreographer Robert Garland.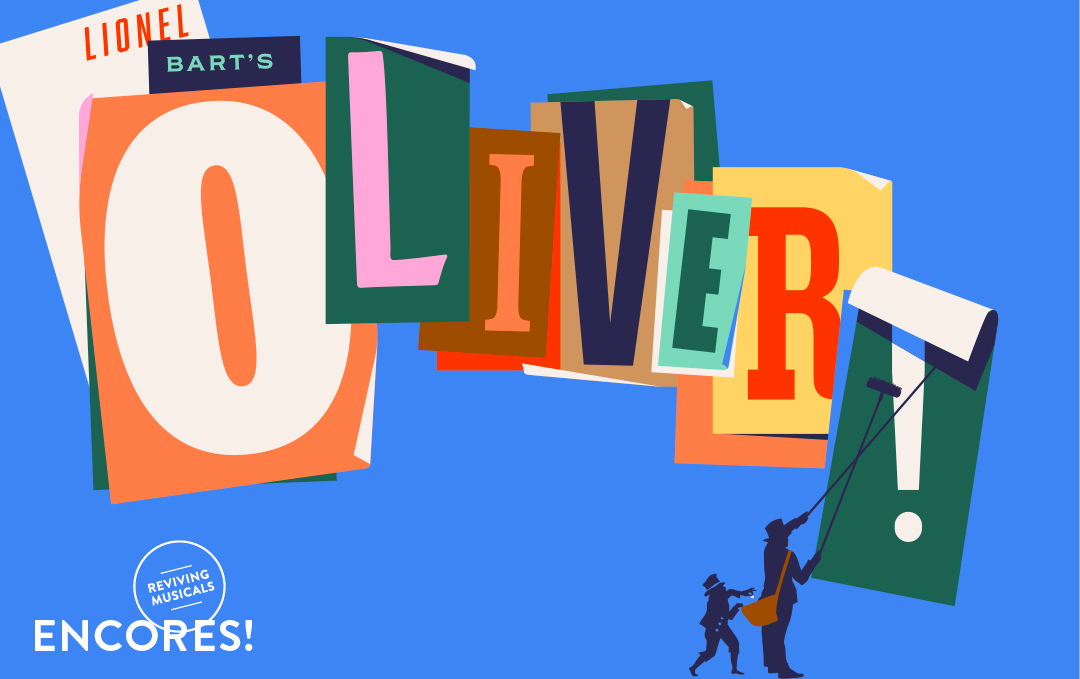 ENCORES!
Lionel Bart's OLIVER!
Special 2-week run
May 3 – 14, 2023
Book, Music and Lyrics by Lionel Bart
By Special Arrangement with Cameron Mackintosh
Directed by Lear deBessonet
Lionel Bart's adaptation of Charles Dickens' Oliver Twist has been a household name since its premiere in 1960. Yet Oliver! hasn't been seen on a New York stage since its Broadway revival nearly 40 years ago. The story of a child who dares to trust in others, search for love, and ask for more in London's seedy underworld, this coming-of-age classic finds new life in this landmark Encores! revival that invites you to "consider yourself one of us!"
BALLET HISPÁNICO
Jun 1 – 3, 2023
This season, the Company presents a mixed bill showcasing its dancers' eclecticism that includes, among others, a reworking of Club Havana, Pedro Ruiz's homage to his Cuban homeland; the highly electric 18+1 by Gustavo Ramirez Sansano; a new premiere by celebrated choreographer Michelle Manzanales; and a duet from New Sleep by master choreographer William Forsythe.
ENCORES!
THE LIGHT IN THE PIAZZA
NEW DATES: Jun 21 – 25, 2023
Book by Craig Lucas
Music and Lyrics by Adam Guettel
Featuring The Encores! Orchestra
Produced by arrangement with Turner Entertainment Co.
Owner of the original motion picture Light In The Piazza
Based on the Novel by Elizabeth Spencer
Directed by Chay Yew
Starring Ruthie Ann Miles
Director Chay Yew (Cambodian Rock Band) and Tony-winning actress Ruthie Ann Miles (The King & I) embark on a deeply personal exploration of Adam Guettel's Tony-winning musical, transmuting this lush, romantic drama of encounter across barriers of language, culture, and ability into something as essential as it is revelatory.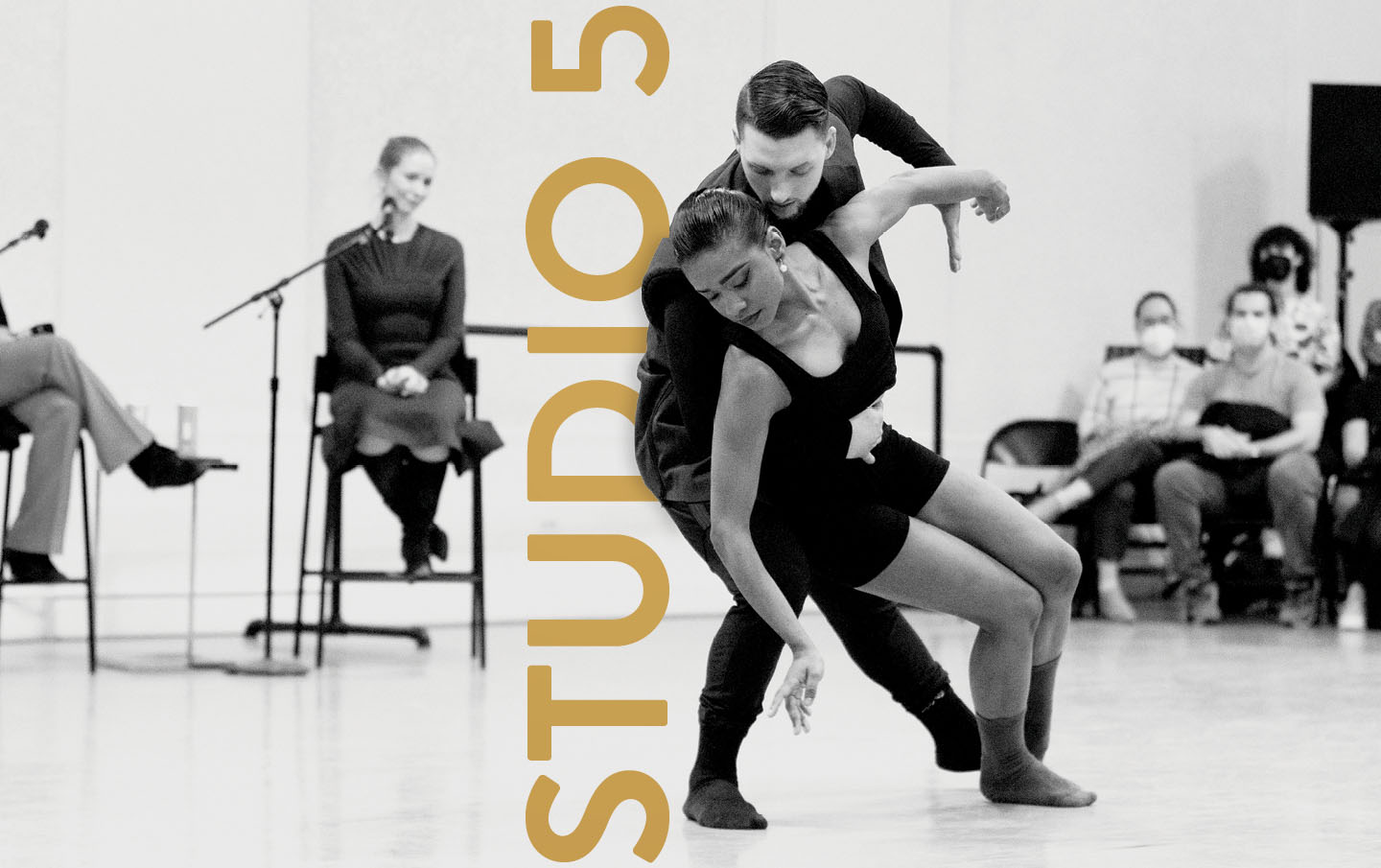 STUDIO 5
IN PERSON AND ON DEMAND
This popular evening series of conversations and performance excerpts offers audiences the unique opportunity to get closer to today's great dance artists. Most evenings feature previews of our mainstage dance programming and are moderated by leading scholars and writers in the dance world. We're also proud to offer select Studio 5 evenings as live-streamed online events, and as on-demand video content. Check back at NYCityCenter.org/Studio5 as dates approach for links and more information.
THU SEPT 15
FALL FOR DANCE FESTIVAL | STAGING THE VIRTUAL

MON NOV 14
MR. B: GEORGE BALANCHINE'S 20TH CENTURY
MON DEC 5
Excerpts from GEORGE BALANCHINE'S THE NUTCRACKER®
MON MAR 6
AYODELE CASEL | ARTISTS AT THE CENTER
MON MAY 22
STREET DANCE
MANHATTAN THEATRE CLUB
Under the leadership of Artistic Director Lynne Meadow and Executive Producer Barry Grove, Manhattan Theatre Club has made enormous contributions to American theater, producing bold new American plays and musicals at its Off-Broadway home at New York City Center Stages I and II.
To subscribe to the 2022–2023 season, visit ManhattanTheatreClub.com/Subscribe or call 212.399.3050.
Stage I
Where the Mountain Meets the Sea
By Jeff Augustin
directed by Joshua Kahan Brody
with Abigail Bengson, Shaun Bengson, Chris Myers
Previews Begin: Tue Oct 11, 2022
Opening: Wed Nov 2, 2022
STAGE I
the best we could (a family tragedy)
World Premiere by Emily Feldman
Directed by Daniel Aukin
Previews Begin: Tue Feb 7, 2023
Opening: Wed Mar 1, 2023
STAGE I
Steppenwolf Theatre Company and Center Theatre Group's
King James
by Rajiv Joseph
directed by Kenny Leon
with Glenn Davis, Chris Perfetti
Previews Begin: Tue May 2, 2023
Opening: Tue May 16, 2023
Be First
Join Friends of City Center and get advance access to tickets and more. Memberships from $100.
Sponsors
LEADERSHIP SUPPORT FOR TWYLA THARP | IN THE UPPER ROOM & NINE SINATRA SONGS, AYODELE CASEL | ARTISTS AT THE CENTER, THE NATIONAL BALLET OF CANADA, FROM THE STREET | CITY CENTER DANCE FESTIVAL, AND EDUCATION PROGRAMMING IS PROVIDED BY
The Lynne and Richard Pasculano Fund for Programming and Education
MAJOR SUPPORT FOR NEW YORK CITY CENTER IS PROVIDED BY

SUPPORT FOR THE ARTS ACCESS FUND IS PROVIDED BY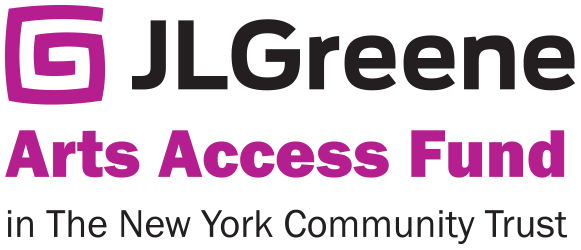 Blanchette Hooker Rockefeller Fund
William and Dewey Edelman Charitable Trust
FALL FOR DANCE FESTIVAL LEAD SPONSOR AND STREAMING SUPPORT FOR STUDIO 5


MAJOR SUPPORT FOR FALL FOR DANCE IS PROVIDED BY
Jody and John Arnhold
FALL FOR DANCE PRESENTING PARTNERS
Perry and Marty Granoff
Caroline Howard Hyman
Denise R. Sobel
Barbara and David Zalaznick
ADDITIONAL SUPPORT FOR FALL FOR DANCE IS PROVIDED BY
The Shubert Foundation
Joyce F. Menschel
National Endowment for the Arts
The Fan Fox and Leslie R. Samuels Foundation, Inc.
The SHS Foundation
Trust for Mutual Understanding
SUPPORTERS
Con Edison
C.L.C. Kramer Foundation, Inc.
The Jerome Robbins Foundation
SUPPORT FOR NEW DANCE WORKS AT NEW YORK CITY CENTER IS PROVIDED BY
Virginia B. Toulmin Foundation
MAJOR SUPPORT FOR ARTISTS AT THE CENTER IS PROVIDED BY
Arlene Shuler Artistic Innovation Fund
LEADERSHIP SUPPORT FOR THE ANNUAL GALA PRESENTATION OF PARADE IS PROVIDED BY
Stacey and Eric Mindich Fund for Musical Theater
LEADERSHIP SUPPORT FOR THE ENCORES! 2023 SEASON IS PROVIDED BY
Stacey and Eric Mindich Fund for Musical Theater
ENCORES! SEASON SPONSORS
Roz and Jerry Meyer
The Shubert Foundation
Stephanie and Fred Shuman Fund for Encores!
Joseph S. and Diane H. Steinberg Charitable Trust
ADDITIONAL SUPPORT FOR ENCORES! IS PROVIDED BY
Margo and John Ernst
Marta Heflin Foundation
The Kaplen Brothers Fund
The Blanche and Irving Laurie Foundation
The Frederick Loewe Foundation
Daryl and Steven Roth
The Fan Fox and Leslie R. Samuels Foundation, Inc.
The SHS Foundation
The Ted Snowdon Foundation
New York City Center is a city-owned facility and is supported, in part, by funds from the New York City Department of Cultural Affairs in partnership with the New York City Council.
Musical Theater and Dance at New York City Center, as well as the Apprenticeship program, are made possible by the New York State Council on the Arts with the support of the Office of the Governor and the New York State Legislature.



Photos: Herve Koubi's Boys Don't Cry, photo by Frédérique Calloch; Alvin Ailey American Dance Theater in Alvin Ailey's Revelations, photo by Paul Kolnik; Sara Baras in Alma, photo by Santana de Yepes; The National Ballet of Canada in Crystal Pite's Angel's Atlas, photo by Karolina Kuras; Ayodele Casel in Where We Dwell, photo by Stephanie Berger; Ballet Hispánico photo by Christopher Duggan; Studio 5 photo by Justin McCallum; Encores! and Parade artwork by Ben Wiseman.