Apprenticeships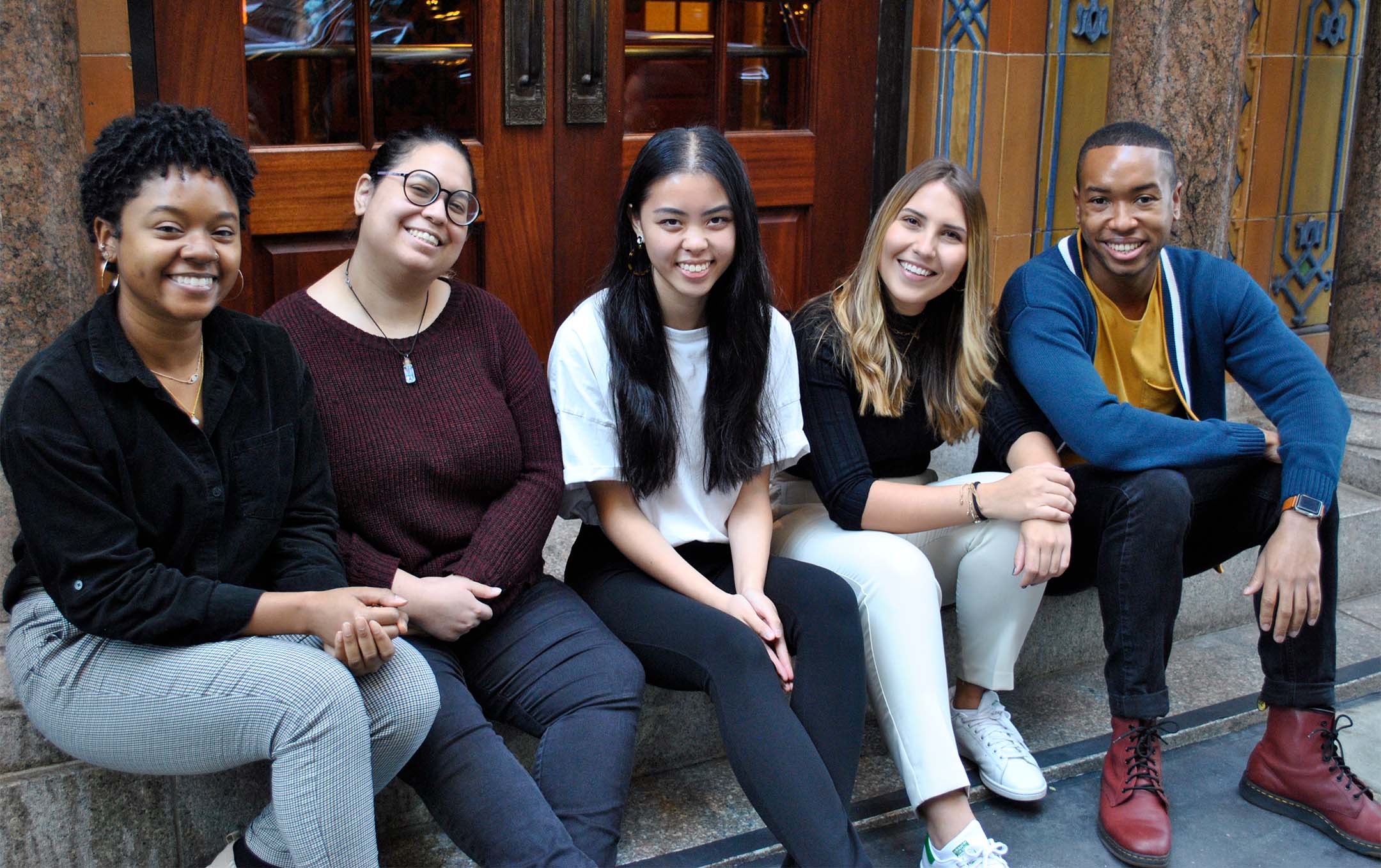 Program Mission
We are committed to training the next generation of creative, passionate arts professionals by building pathways to careers in the arts for candidates underrepresented in the field of arts administration.
Learn more about City Center's history, mission, and programs here.
Administrative Apprenticeships
Whether you are an early-career or career-changing arts professional, you can build your knowledge and experience in arts administration with an apprenticeship at City Center.
Receive on-the-job training and learn about the daily operations of a nonprofit performing arts center while working alongside experienced arts administrators.
Our nine-month program offers you plenty of hands-on learning opportunities in Dance Programming, Development, Education, Marketing, and Production Management.
The program runs from September to May and includes paid training. Apprentices are paid $15 per hour for 24 hours a week. Our hours of operation are Monday to Friday from 10am to 6pm. Weekly schedules vary by department. Need-based scholarships are available.
Creative Apprenticeships
Immerse yourself in the fast-paced production process of our music theater series Encores! and work alongside renowned artists and professionals through City Center's creative apprenticeship program.
Emerging artists receive first-hand training, direction, and guidance with apprenticeships in Costume Design, Directing, Lighting Design, Music Direction, Scenic Design, and Sound Design.
Through these programs, apprentices will:
Work directly with a supervisor in their area of focus
Engage with City Center staff and artists
Participate in paid training
Receive professional development
Build a professional network under the guidance of a designated Mentor
Participate in City Center's staff initiatives, including anti-racism workshops, committees, and all-staff meetings
Attend rehearsals and performances, when possible
Deliver a final group presentation to City Center staff
Qualified program candidates will possess:
A compelling connection to the program's mission and purpose
Current authorization to work in the U.S.
A willingness to learn
Strong communication skills and attention to detail
The ability to take direction and work both independently and collaboratively
Flexible availability that includes some nights and weekends
Some previous experience or education in the field for which you apply
If you'd like to stay informed about City Center apprenticeship opportunities, please add your name to our email list.
Questions about the program? Email Education@NYCityCenter.org.