On Dance
Dance into Spring at City Center!
January 14, 2019 by Olga El
New York City Center's 75th Anniversary spring dance engagements are as diverse as the city itself. Featuring Sara Baras' gender-role-transcending flamenco, the reunion of ballet stars Natalia Osipovaand David Hallberg, the boundary-pushing tap artistry of Dorrance Dance, and a landmark anniversary for Dance Theatre of Harlem, the season offers something for everyone, from the dance connoisseur to the curious newcomer.

Ballet Flamenco Sara Baras

Originally taught by her mother, Sara Baras has over 30 years of experience dancing flamenco and has trained with masters such as Ciro, Manolete, El Güito, and Dania Gómez. As one of the preeminent artists from Spain, Baras is known around the world for her fiery grace and elegant precision, easily embodying the most alluring traits of her artform. Her company, Ballet Flamenco Sara Baras, has been showcased on some of the world's most famous stages, as well as television and film.
New York City Center and Flamenco Festival are excited to welcome back this flamenco titaness, from March 7 – 10, for the 20th anniversary of her company in a new work, Shadows. Featuring special guest José Serrano, Baras brings her trademark fervor to La Farruca—a style of flamenco traditionally performed by men—just in time for Women's History Month.

Over the course of her career, La Farruca has been both a springboard to Baras' most celebrated successes and a shadow dogging at her dazzlingly percussive heels. In this refreshing reversal of flamenco's classic gender roles, the dancers chase those shadows away once and for all. The undeniable passion on stage is intensified by the vibrant scenic designs of visual artist Andrés Mérida. Music Director Keko Baldomero infuses flamenco rhythms with an array of musical cadences from around the world. A tour de force of female power, Shadows promises to be a momentous evening with the "Queen of the Spanish Moonwalk."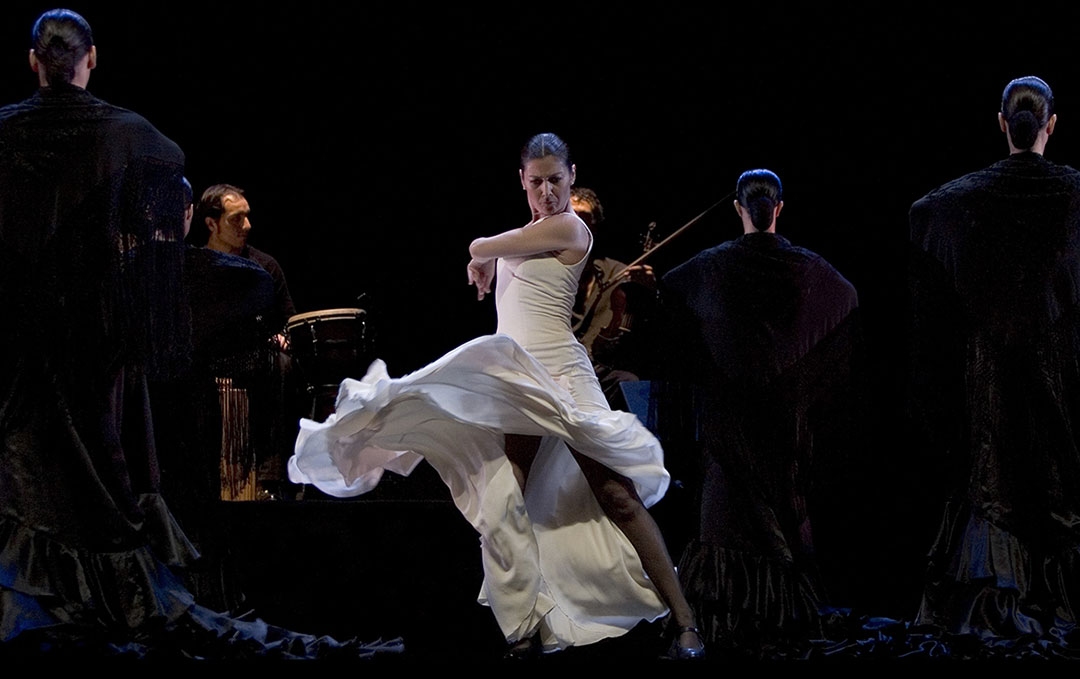 Suite Flamenca, Sara Baras; photo by Peter Muller

Dorrance Dance

Michelle Dorrance is widely recognized as "one of the most imaginative tap choreographers working today (The New Yorker)." She is a MacArthur Fellow, Princess Grace Award winner, a New York City Center Choreography Fellow, and has presented two world premiere commissions as part of the Fall for Dance Festival. Her company, Dorrance Dance, aims to honor the roots of tap in a new, dynamic, and compelling context; not by stripping the form of its tradition, but by pushing it rhythmically, technically, and conceptually.
Returning to the City Center stage, March 28 – 30, Dorrance Dance presents an electrifying program of innovative premieres, old favorites, and rarely seen repertory. The Company's complex footwork and elegant bodies produce intricate layers of sound, often accompanied by live musicians. Highlights of this City Center engagement include Harlequin & Pantalone, choreographed by stage and screen star Bill Irwin; Jump Monk, by tap dance legend Brenda Bufalino; and a re-imagining of SOUNDspace, the Company's 2013 site-specific exploration of New York City's St. Mark's Church. Whether you're already a fan or you're experiencing Dorrance's wild choreographic imagination for the first time, this diverse program will expand your perceptions of what tap can be.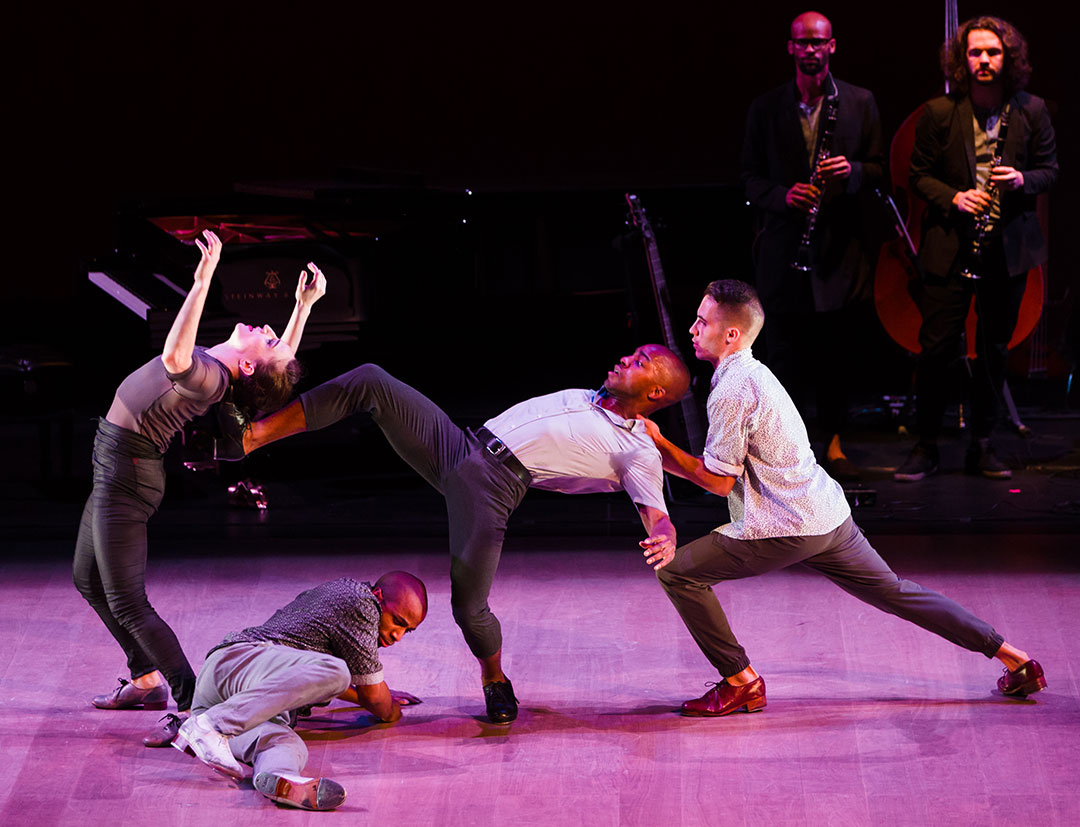 Jungle Blues, Dorrance Dance; photo by Dana Lynn Pleasant

Natalia Osipova's Pure Dance with David Hallberg

Ballerina Natalia Osipova has garnered fans worldwide with her effervescence, virtuosity, and captivating presence in performances with The Royal Ballet and American Ballet Theatre, among others. The Daily Telegraph has said, "Osipova is a performer who, by some strange magic, appears to find it easier to be off the ground than on it: the air welcomes and embraces her like no other female dancer I have ever seen."

In collaboration with Sadler's Wells, New York City Center brings Osipova back to New York with Pure Dance, April 3 – 6, in a handpicked program—from classical to contemporary—which showcases her unique range as a performer, artistic director, and curator.
The Russian star reunites with special guest and ABT principal, David Hallberg, with whom she has shared a renowned stage partnership. The pair will exhibit their ardent chemistry in a piece created for them by Alexei Ratmansky, one of today's preeminent choreographers, and in the duet from The Leaves Are Fading by Antony Tudor. Jason Kittelberger and Jonathan Goddard will also be featured in this eclectic collection of works. This program is ideal for those desiring a comprehensive taste of Osipova's talents.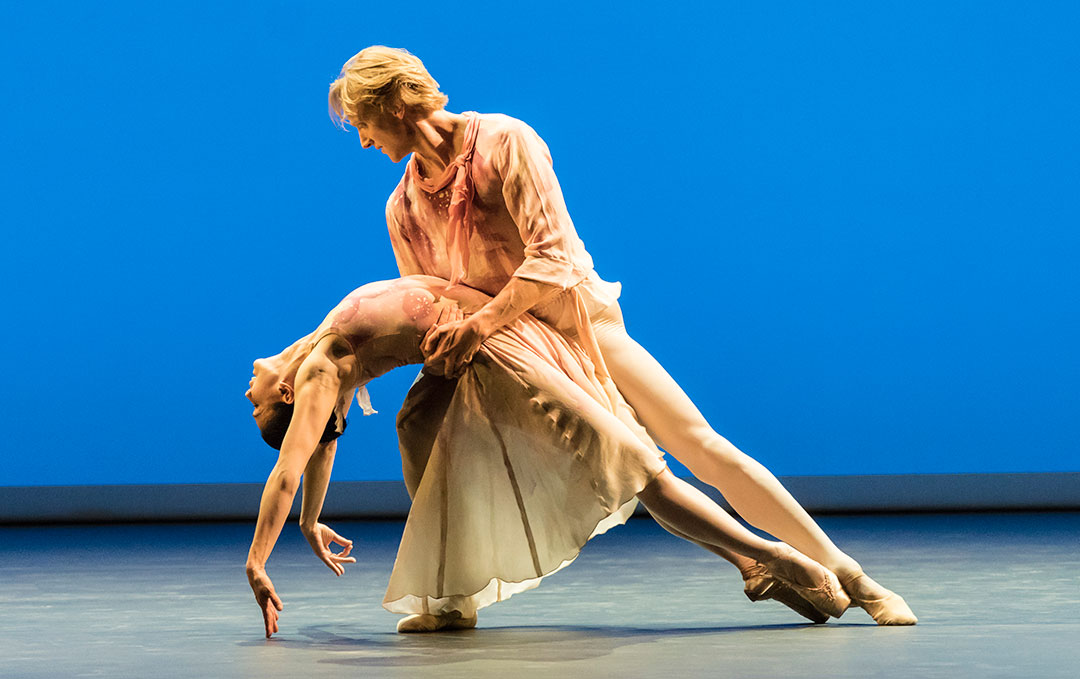 Pure Dance, Natalia Osipova and David Hallberg, Sadler's Wells; photo by Johan Persson
Dance Theatre of Harlem: 50th Anniversary Celebration
The first black ballet dancer to achieve international stardom, Arthur Mitchell (1934-2018) initially broke barriers as an iconic dancer with New York City Ballet when the company was New York City Center's resident ballet company. This trailblazing trend continued when Mitchell co-founded Dance Theatre of Harlem in response to the assassination of Dr. Martin Luther King Jr. New York City Center is honored to present Dance Theatre of Harlem's 50th Anniversary Celebration highlighting the legacy of Mitchell and his acclaimed, multifaceted dance institution from April 10 to 13.
This special occasion is set to include exciting new works, iconic revivals, and special guests. Among the works to be featured are Arthur Mitchell's Tones II, a work he created for the company in 1970 as he re-imagined it for this 50th anniversary year and the New York premiere of resident choreographer Robert Garland's newest culture bending work. Geoffrey Holder's wildly popular Dougla—an audience favorite at City Center last year—will also return this season. Special events include a conversation celebrating Arthur Mitchell following the performance on April 12 with Artistic Director Virginia Johnson and founding Dance Theatre of Harlem company members, and a family matinee on April 13 featuring "Meet the Ballerina" after the final curtain.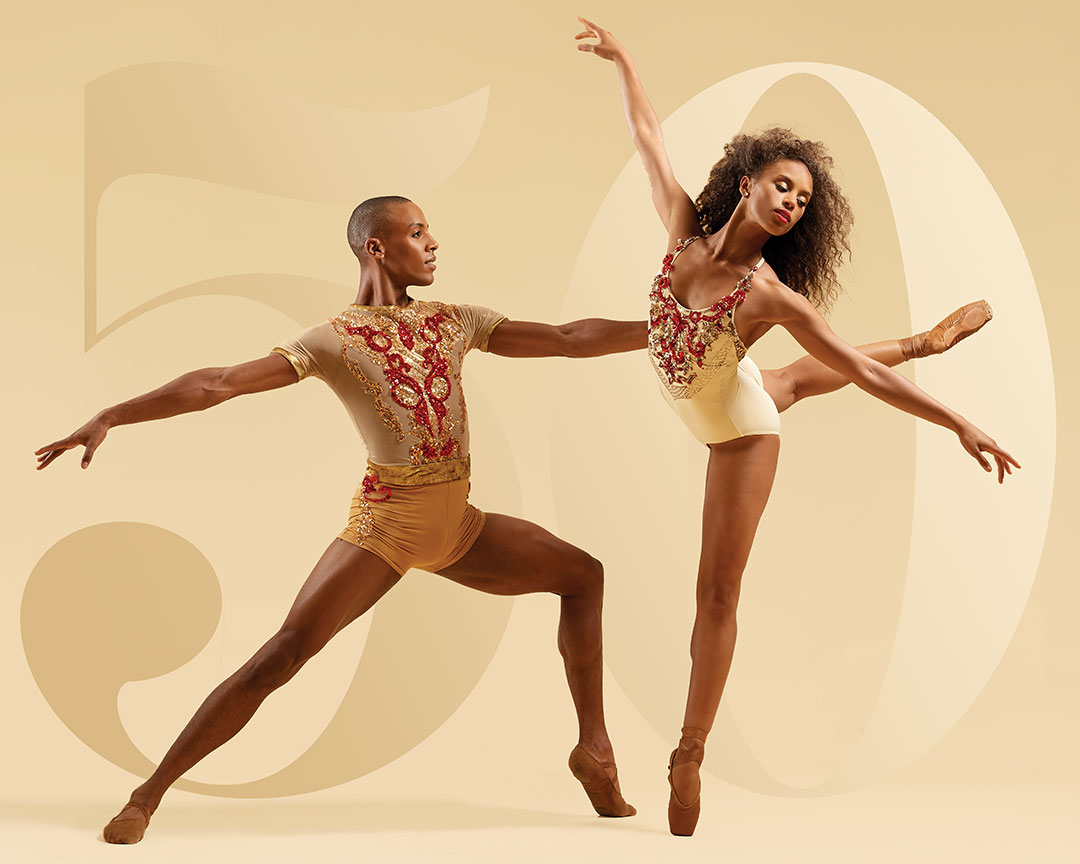 Anthony Santos and Amanda Smith of Dance Theater of Harlem; photo by Rachel Neville

All season long, City Center is celebrating its rich history by showcasing the artists who carry this legacy forward. The diverse array of artists appearing this spring are masters of their individual genres and the embodiment of the next 75 years.
Olga El is a New York City-based writer currently on staff at New York City Center.
"Dance Into Spring…" is reprinted courtesy of Playbill.