On Musicals
IRVING BERLIN'S "HOSTESS WITH THE MOSTES'"
January 24, 2019 by Jack Viertel
On the night that Call Me Madam opened at the Imperial Theatre, Irving Berlin was celebrating his 40th year of writing songs for Broadway shows. Berlin himself was 62 and still more than a decade away from writing his last Broadway show, Mr. President. He had, in effect, been present for all of the life of the modern Broadway musical.
His first show tune—written for the Ziegfeld Follies of 1910—was called "Goodbye Becky Cohen". But the star of that edition of the Follies was the phenom­enal African-American comedian Bert Williams. Williams was the first black American superstar, and it's likely that Berlin—a Russian-Jewish immigrant—recognized what a great black performer could do to an audience.
Whether Williams's performance was the inspira­tion or not, in the following year he left Becky Cohen and her Yiddish-accented cohorts behind, and instead tipped his hat to the ragtime culture, writing "Alexander's Ragtime Band," which made him wealthy and famous. From that point on, he was everywhere. He wrote the most impactful of all army shows—World War I's Yip Yip Yaphank— until he topped it with the World War II entertainment This is the Army.
In the '20s, when revues were popular on Broadway he wrote some of the best of them, including As Thousands Cheer. During the depression years of the '30s he nourished America with fantasies of glamour and elegance by providing the scores for some of the finest of the Astaire-Rodgers films, Top Hat first among them. And as the decade turned, he came back to Broadway with the satirical Louisiana Purchase, which ran for over a year.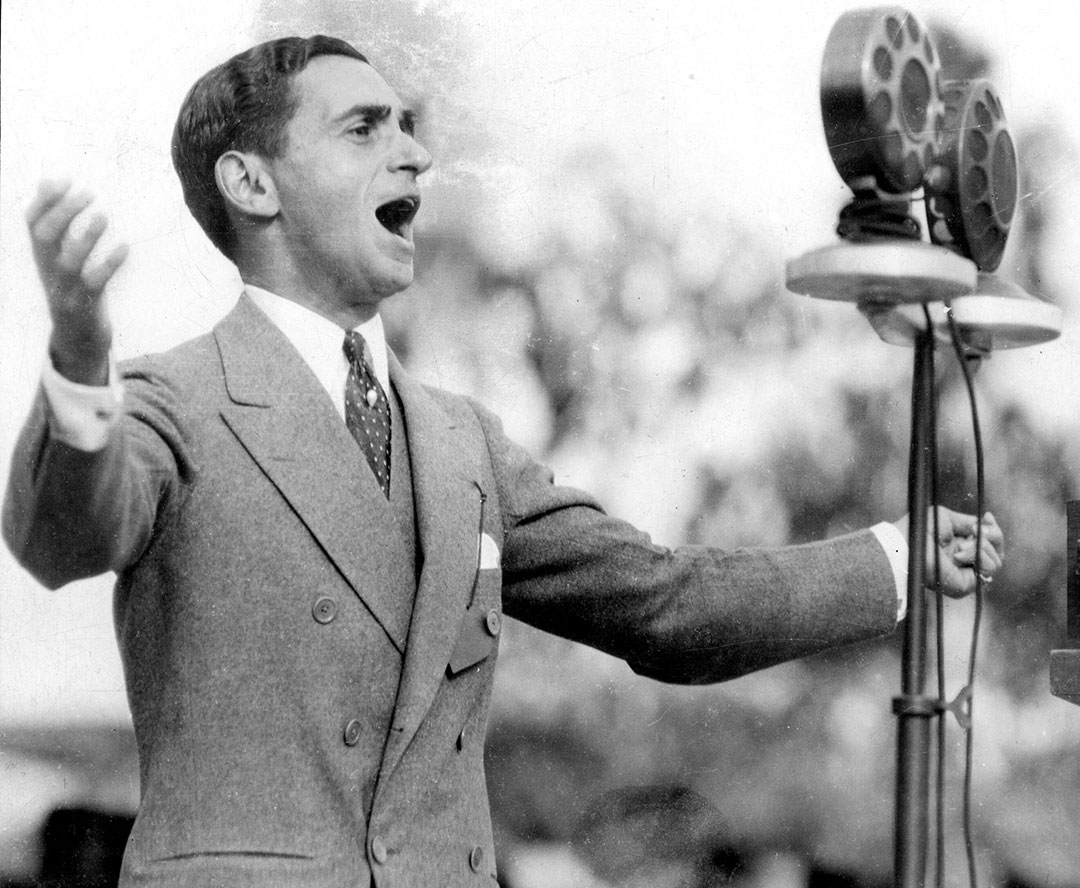 Irving Berlin; photo from Photofest

But Broadway was changing, and once Rodgers and Hammerstein's Oklahoma! paved the way for the "integrated" musical (in which song and story were dramatically intertwined) Berlin found himself in less familiar territory. He was a master of the revue, the hit song, the one-off production number, but not naturally inclined to think about songs as an essential component of a larger narrative. This problem was neatly addressed by his 1946 smash hit Annie Get Your Gun: songs by Berlin, produced by Rodgers and Hammerstein. The three men were equally titanic forces in American popular song, fully respectful of each other, and R&H guided Berlin in the new form, while he provided a breezy comic elan in the score that was casual, sexier, and more fun than a typical R&H show. It's hardly a surprise, then, that Jerome Kern, who had originally been slated to write the Annie score, famously said, "Irving Berlin has no place in American music; he is American music."
Though Berlin remained an ever-present hit-maker and a kind of national voice for the hopes and dreams of millions of everyday American citizens for decades to come, he only created one other true Broadway success after Annie… and that was Call Me Madam. The show was the brainchild of playwright Howard Lindsay, who, with his partner Russel Crouse, had a decades-long track record of writing for the theatre in many genres: musicals, political dramas, and domestic comedies, among them the long-running Life with Father and the Pulitzer-winning State of the Union. (In 1960 they would provide the book for The Sound of Music.) Lindsay, a keen political observer, was intrigued by the elevation of Washington society doyenne Perle Mesta to the position of Ambassador to Luxembourg—an appointment that was largely seen as a political favor, yet one which allowed a woman access to a world usually reserved for men. Lindsay apparently thought it was ripe territory for a lightly satirical musical, rather than a straight comedy, because he had the idea while watching Ethel Merman sitting by a swimming pool.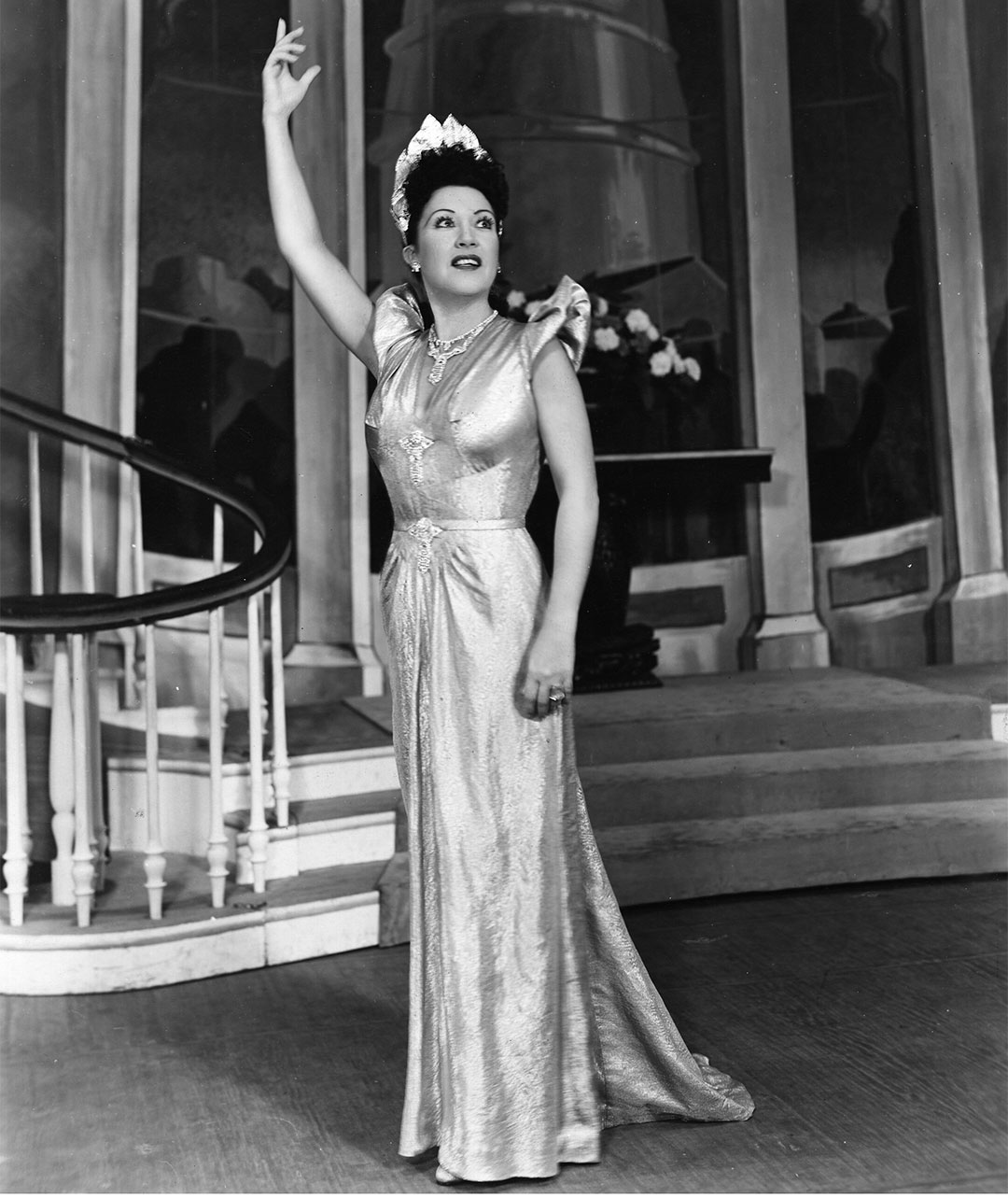 Ethel Merman in Call Me Madam; photo from Photofest

Merman had no idea who Perle Mesta was and was searching around for a dramatic play to do, but Lindsay and Crouse seduced her by bringing the project to the man who had given her that glorious Annie Get Your Gun score—Irving Berlin.
The resulting show was an irresistible blend of topical comedy, typical romance, wonderful tunes, and lots of Merman. It was not taken particularly seriously by the critics, who were still basking in the glory of South Pacific and only months away from the premiere of The King and I, but they enjoyed it on its own modest terms. The public adored it. Berlin provided a choice assortment of songs celebrating everything from Mesta herself ("The Hostess with the Mostes'") to the national musical instrument of fictional Lichtenburg, the (non-fictional) ocarina. There is a charming conditional love song "It's a Lovely Day Today", which sounds like it could have been plucked from an Astaire movie. One of the songwriter's patented counterpoint numbers, "You're Just in Love", which was written during the show's tryout, has remained the score's most enduring number. During the Broadway run, nightly encores were demanded and Merman and Russell Nype were happy to oblige.
Although a solid success, with popular touring productions and plenty of activity in the world of summer stock throughout the '50s, Call Me Madam eventually went into hibernation. Yet, it came to the rescue of Encores! in 1995, 45 years after its debut. At the end of the first season of the series, which had been a critically successful but economically spotty event, the forces behind Encores! met behind closed doors to assess the situation and come to a decision about what to do next. At that meeting one of the members of the advisory committee said, "the only purpose of the second Encores! season is to be sure that there is a third Encores! season." And it was quickly decided that the best way to do that would be to open season two with a star vehicle and pray that a star could be found who would attract not only the critics, but the public.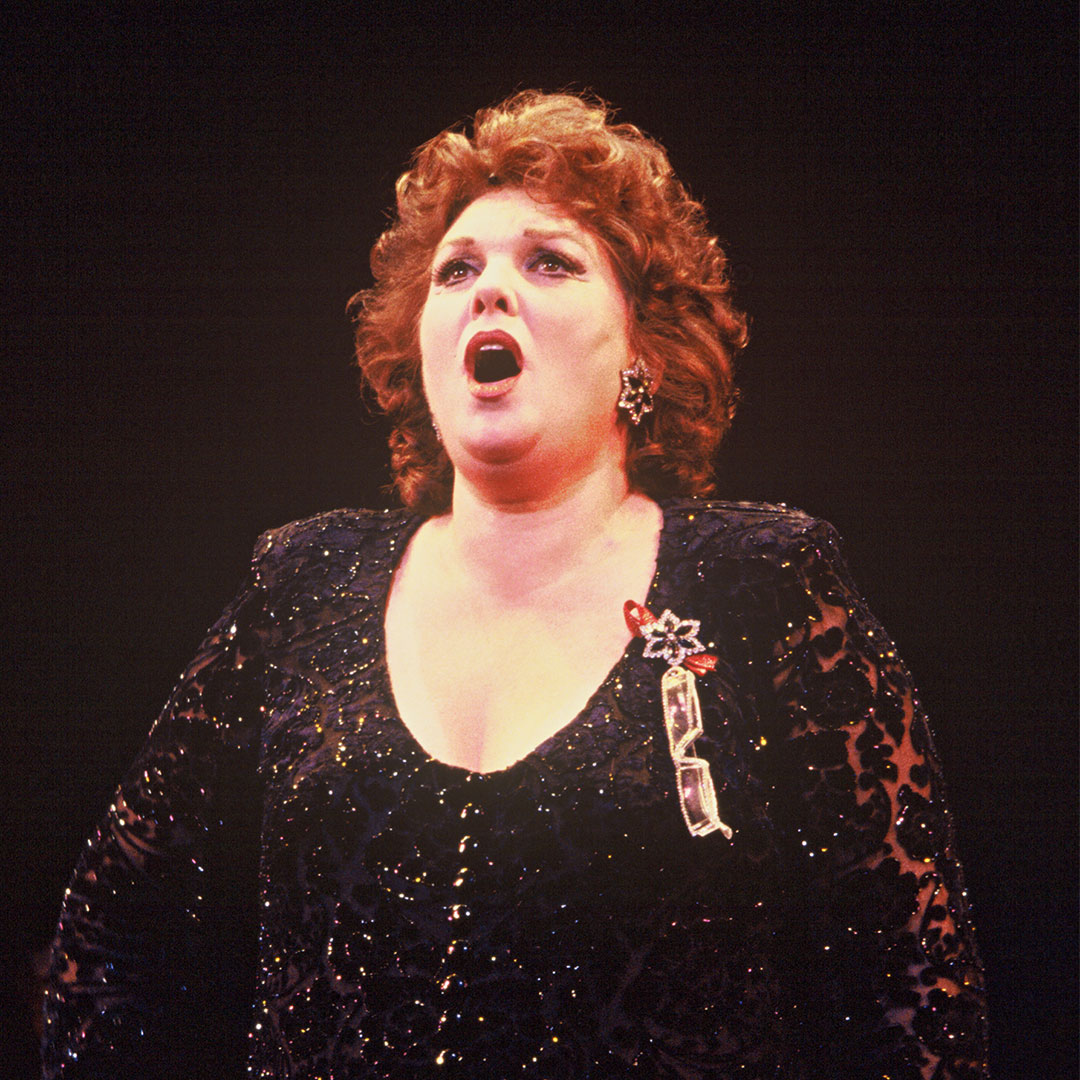 Tyne Daly in Encores! Call Me Madam; photo by Gerry Goodstein

When Tyne Daly, who had become a national star in Cagney and Lacey in the '80s and then cemented her Broadway status by winning the 1990 Tony for Gypsy said yes, the series had what it wanted—a sunny, tuneful vehicle with a familiar title (though no one had seen it in decades) and a perfectly cast star whom the public flocked to see. And the rest has been history.
As New York City Center treats itself to a yearlong 75th Anniversary as "The People's Theatre," we want to celebrate once again that moment when Encores! found its footing and all of those associated with the program knew that musical theater had returned to the building to stay. And so it has, for a quarter century and counting. It's our pleasure to once again greet Ambassador Sally Adams, who, when asked how she wanted to be addressed, said quite simply, "Call me Madam."
Jack Viertel is the artistic director of Encores! and the author of The Secret Life of the American Musical: How Broadway Shows Are Built.