On Musicals
Adapting I Married an Angel for Encores!
March 22, 2019 by New York City Center
Putting together an Encores! production often involves a great deal of research in order to reconstruct both the score and script. For City Center's production of Rodgers & Hart's I Married an Angel, Sandy Rustin and Sarah Saltzberg restored the script to a version that feels fresh to audiences in 2019 while still honoring the tone and style of the original 1938 version. The following is an edited interview about their process.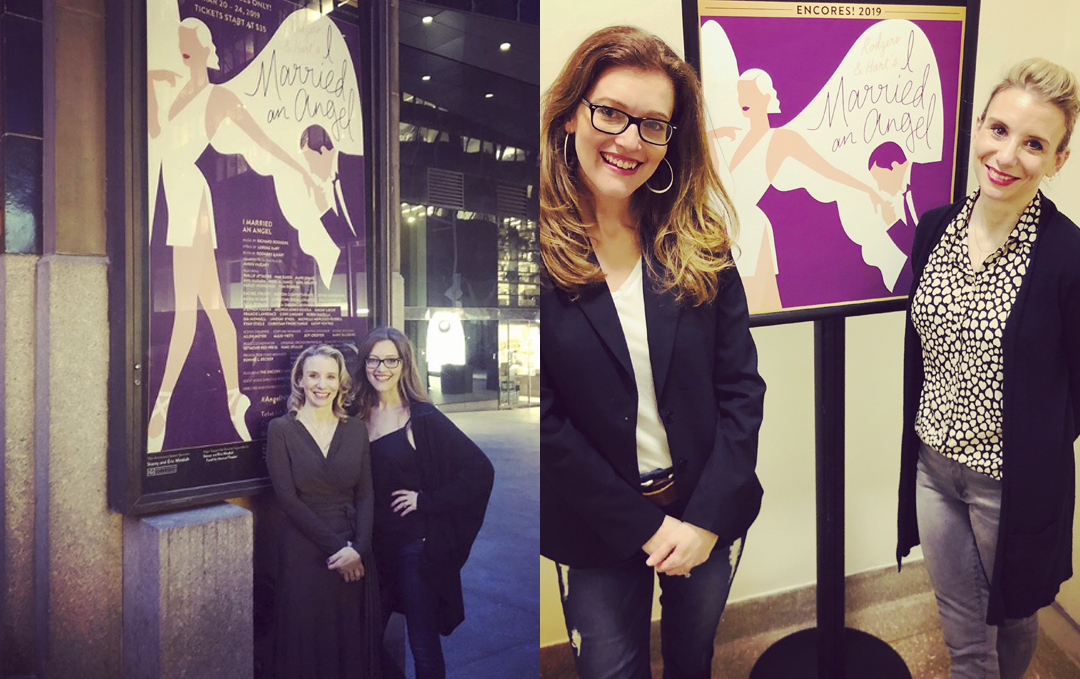 What has the process been like to adapt this script?
Sandy: We received the original 1938 script, plus a few other drafts of concert versions that have been done in various places over the years. Our task was to return to the 1938 script and find our way to a fresh, original, condensed, laugh-filled, version that honors the Rogers & Hart script in intention, style, and tone - but that is digestible (and not 3 hours long) for a modern audience.
Sarah and I met, mostly in person, over several months, to work our way through several drafts - receiving valuable feedback along the way from (Encores! Artistic Director) Jack Viertel, (Director-Choreographer) Josh Bergasse, and (Music Director) Rob Fisher - to land at the script we're currently working from. We'd work our way through a scene and then read it back to ourselves - playing all the characters between the two of us. (Side note: Sarah is an outstanding General Lucash). And now that we're in rehearsals, with a real cast (sorry, Sarah) - we're able to continue to tweak and make adjustments as needed.
Sarah and I have loved working together as performers over the years, but we've never had the opportunity to collaborate as writing partners - so it's been really special and fun for us to work together on this show.
Sarah: As Sandy said, working on this show together has been such a pleasure - and everyone involved on the creative side has been so open and willing to collaborate which has made this process such a joy to be a part of.
Delving into the history of the show and piecing together the scripts was exciting and challenging, and something that I have never done before. It was fascinating to look at multiple versions of the same scene and pick out the best from each one, and then, once that process was done for the entire show, go back and punch it up while cutting out anything that might not land with a 2019 audience. It felt like surgery at times! I think we wrote four or five different drafts along the way.
What did you find most challenging about the process?
Sandy: What makes Encores! so special is its aim to present shows as they were "back then" - warts and all. However, it's that very quality that can also prove challenging. (Let's just say the #MeToo movement hadn't yet taken hold when I Married an Angel was written in 1938).
To say it was a different time - for women in particular - is an understatement. Some might even ask why should we continue to present dated material with messaging that many contemporary audiences might find offensive? I love Jack Viertel's answer to this question. He describes Encores! as a living museum of musical theater. It's the history of the art form that is of value. And isn't it interesting to see, through the lens of musical comedy, how far our society has grown over the last one hundred years? Plus, who doesn't want to relish in the glorious score of a Rogers & Hart show?! So, our challenge in helping to shape this version of I Married an Angel was to embrace a premise that would likely make Gloria Steinem squirm, and celebrate the joy, the silliness, the characters, the craftsmanship, the music, the dance, the comedy, and the love that this show exudes. And when we reframed it for ourselves in that way, it really wasn't a challenge at all.
Sarah: Sandy says this perfectly! The other inherent challenge is of course the timing of putting up an Encores! show. We have been working on the script since the fall and did some informal readings between us and one with a cast, but only on March 7 - less than two weeks before opening - did we hear it with the production cast for the first time.
Now as its pieced together with music and dance, and seeing it on its feet, we find that in almost every scene we need to adjust some lines and physical bits so that they land and makes sense. There is something thrilling about having to do this all on such a truncated timeline; everyone is focused and working together for the good of the show. There is no time for anything else!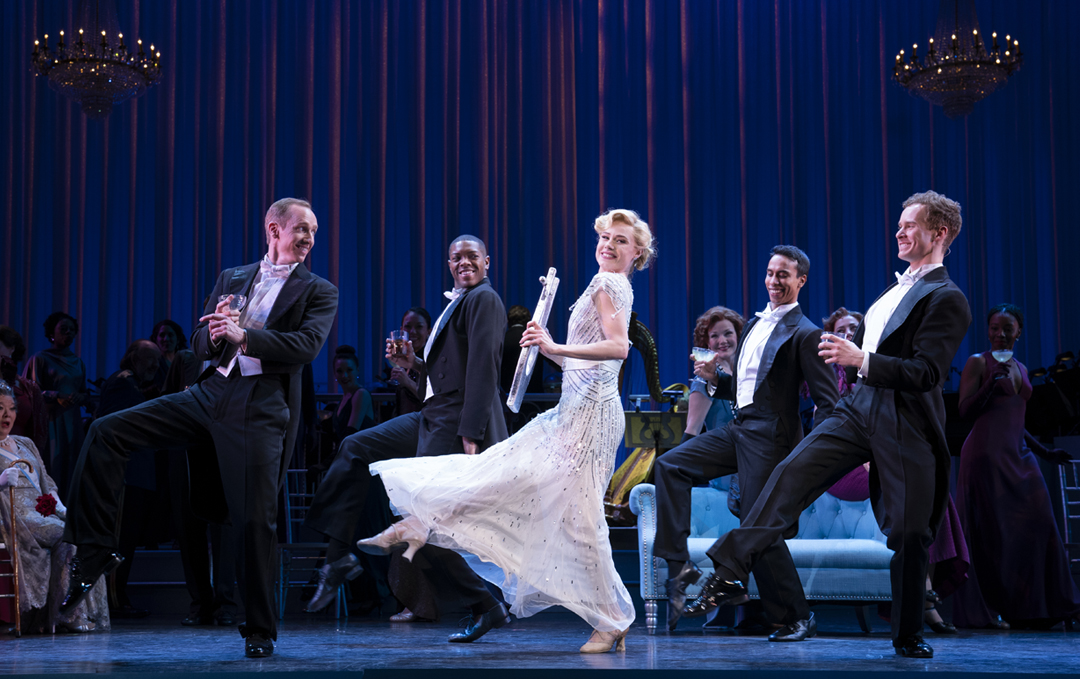 What about your background or experience helped you with this project?
Sandy: I think having an improvisational background has proven to be really useful for both me and Sarah. Being able to dive into a scene written 81 years ago (!) and embody all the characters, get into their voices, find the game of each scene and work to heighten it... all that has been instrumental in finding our way to a new version of this script together. An openness to new and different ideas, a willingness to let things go, and a drive to find the funny, has been the name of the game throughout this process - and we've both been totally on board to play that game.
Sarah: I'm not a "lock myself in a room and write an entire show" kind of gal. I have always worked with a partner or a group when creating, since I like to get up on my feet as I'm writing. My improv background has been extremely helpful and as Sandy said we spent as much time acting out the beats and finding the rhythms and the games of each scene as we did actually putting pen to paper (or keys to computer.) And as we started working with the creative team and now the cast, it has been wonderful to be with a group of collaborative, generous people who are so willing to jump in and try whatever is thrown at them. It is a joyful show and the process so far has been equally joyful.

Do you have a favorite moment or scene?
Sandy: That's like asking to pick a favorite child! No fair. Next question please …

Sarah: Watching the musical numbers is - for this non-dancer - breathtaking. I've never been a part of a show that has this level of choreography, executed so well, and watching these big, buoyant numbers come together is so special.
I also love the big party and bank scenes were the actors get to really have fun with physical bits. Of course, now that I'm saying this, I also love the quiet scenes between Willy and Angel, where we get to see the heart and sweetness of the show. So, there's your very specific answer!

Do you have any particularly memorable moments while working on I Married an Angel?
Sandy: Oh, it's been an anecdote factory over here! Sarah and I are both working moms, so our work sessions are often punctuated by that reality. Once, while Sarah and I were reading through a frenzied scene in my dining room, my nine-year-old Charlie walked in, looked at us like we had lost our minds, rolled his eyes, and walked out. (He has impeccable timing). And once, Sarah's baby played with a plastic water bottle on her office floor for like an hour while we sorted out the details of a party scene. (Don't worry - he loved it!)
We love that our boys see us working hard at what we love. One of the best parts of working with Sarah, has been getting to be more part of the day to day in each others' lives. Collaborating in this way has given us a valid excuse to spend a lot more time together. Talk about job perks!
Sarah: It has been such a pleasure working with another mom who understands the work/life balance tight-rope we walk and to take it all in stride when things don't go 100% as planned. The day my 1-year-old son played with a water bottle was a day my babysitter was sick, so I ended up taking him into our session. We worked for a few hours and Sandy updated the script while I traded out toys on the floor and breastfed. We got a lot of work done that day!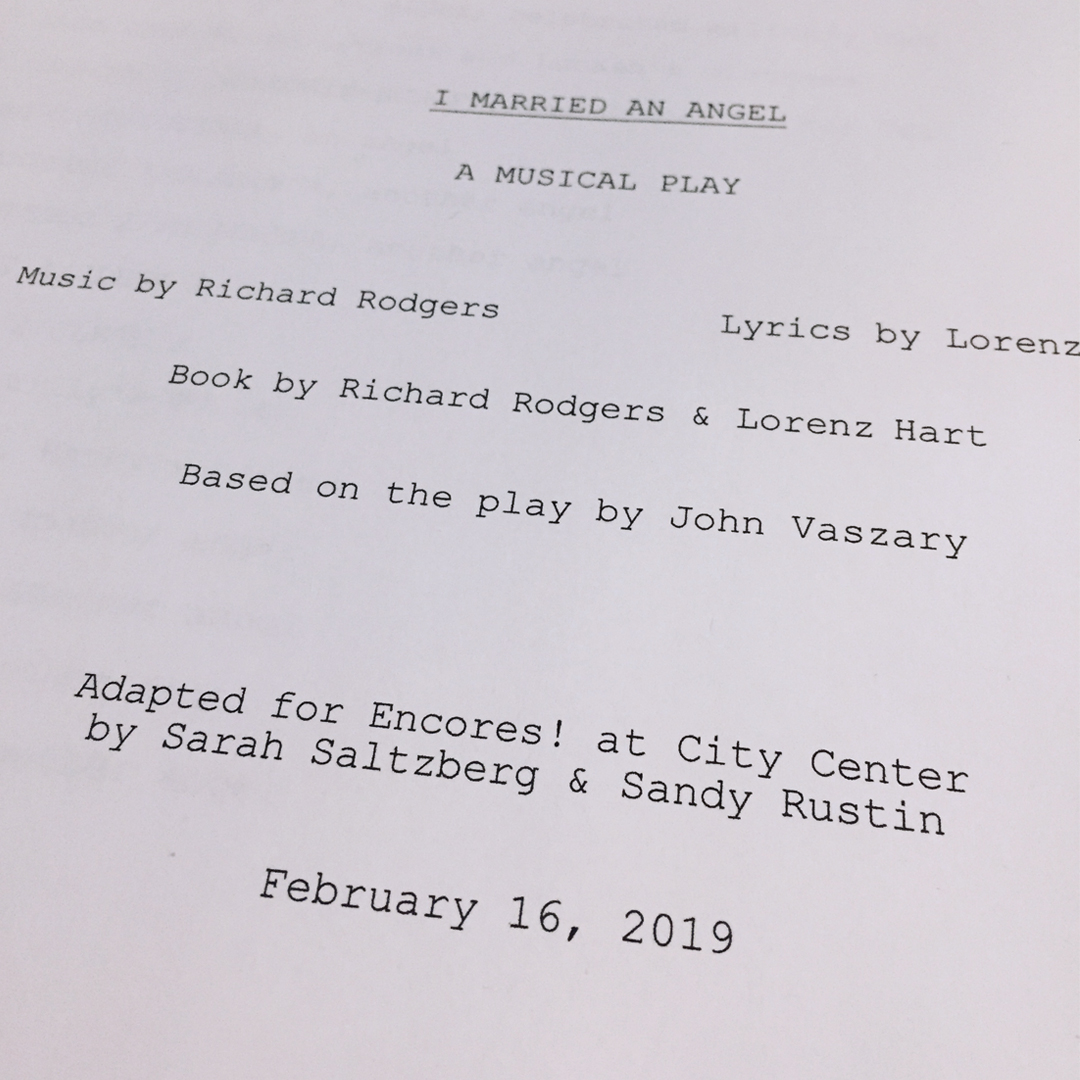 Sandy Rustin
Sandy Rustin is currently writing the stage version of Paramount Picture's cult-hit film, Clue (Nat'l Tour 2019). She is also the writer (book & lyrics) of Mattel's American Girl Doll currently touring the US. She is the writer of the hit Off-Broadway musical, Rated P … For Parenthood (optioned for TV by ABC Studios). She wrote and starred in Overbooked for Nickelodeon (Nick Mom). Her comedy, The Cottage, was presented at Manhattan Theatre Club with Jason Alexander (Seinfeld) directing, and is in development for a New York production. Her other plays include: Struck, Houston, and Elijah. Follow SandyRustin_ on Insta www.sandyrustin.com
Sarah Saltzberg
Career highlights include: a creator and original cast member of the Tony Award winning Broadway musical The 25th Annual Putnam County Spelling Bee, a creator/actor of off-Broadway's Don't Quit Your Night Job; co-author of off-Broadway's Miss Abigail's Guide to Dating, Mating and Marriage; and additional material author on the Broadway musical Getting' The Band Back Together. In her other life, Sarah owns Bohemia Realty Group, a boutique firm specializing in properties north of 96th Street, with locations in Harlem and Washington Heights.