On Musicals
Director Will Davis Steers the Course for Road Show
June 26, 2019 by Olivia Clement
This past summer, Will Davis made an internal decision to pursue directing more musicals. Six months later, he was sitting in Stephen Sondheim's living room, discussing the upcoming City Center revival of the Sondheim-John Weidman musical Road Show.
While it looks like serendipity, it also makes perfect sense that Davis, a director and choreographer who has long had a curiosity for spectacle, would end up right here.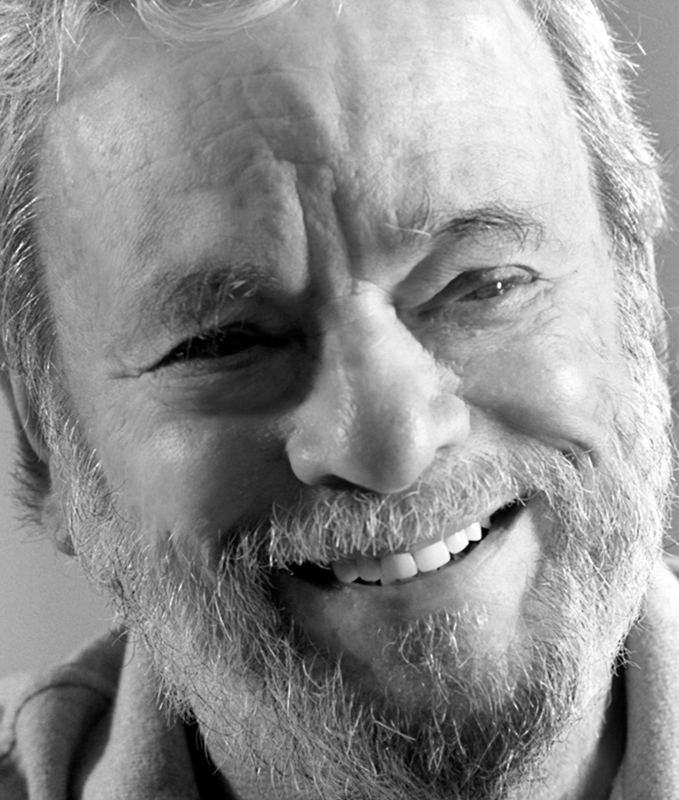 Composer Stephen Sondheim
The New York City-based Davis has spent the last few years cutting his teeth on plays which either incorporate musical and dance numbers—like Alex Lubischer's Bobbie Clearly and Jaclyn Backhaus' India Pale Ale—or in which movement and choreography is embedded into the fabric of the story—such as Philip Dawkins' Charm or Backhaus' Men on Boats. Musicals are a logical next step, and Davis couldn't be happier to take on the seldom-performed Road Show, which, along with Promenade and Working: A Musical, makes up this summer's Encores! Off-Center season.
First seen in Chicago in 2003, Sondheim and Weidman's Road Show is a larger-than-life account of two brothers who, at the turn of the century, are inspired by their dying father to stake their claim on a piece of the world. Loosely based on a true story, the musical follows schemer Wilson Mizner (Raúl Esparza) and his more thoughtful sibling Addison (Brandon Uranowitz) on their ambitious and ultimately ill-fated quest for gold.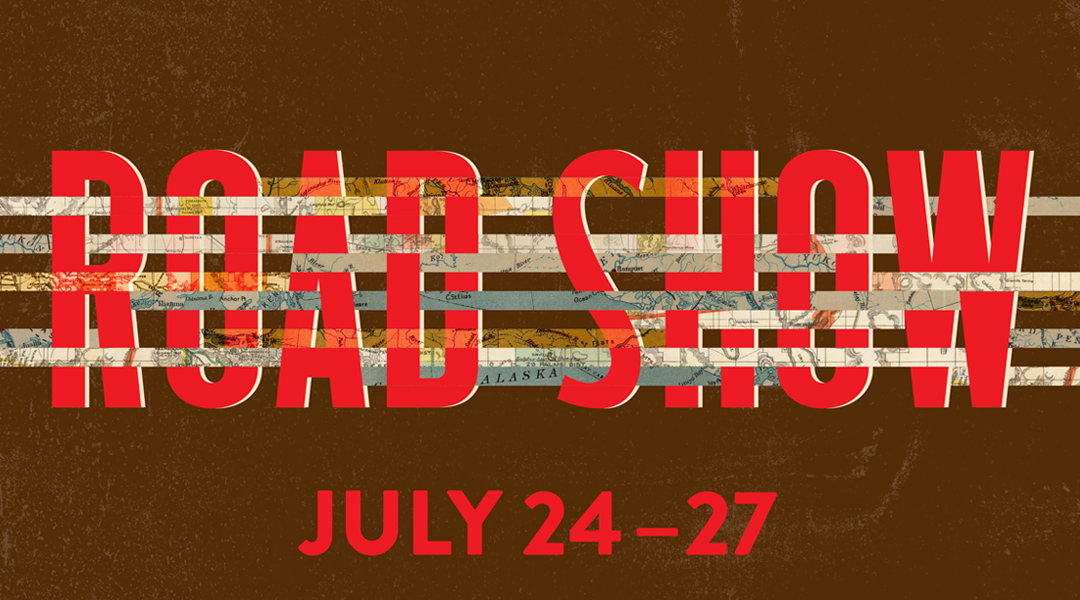 Though set during the Alaskan gold rush and the Florida real estate boom of the early 1900s, Road Show, like the other musicals in the Off-Center slate, is talking about the pursuit of an American dream still very much alive today. "Their lives are a perfect microcosm of the American ideals of excess and disposability," says Davis. "When you put that on the macro and think about it in terms of this country, it feels very current: short-term thinking and a sense that every-one and everything is disposable."
While the message rings true in 2019, Davis's focus has been finding inspiration from the era in which the show is rooted— Vaudevillian performance, Buster Keaton's silent films, or the elaborate dance numbers of Busby Berkeley, a World War veteran turned musical choreographer. "There's something [interesting] to me about trying to metabolize a traumatic experience and turning it into 500 women wearing dresses made of feathers sitting at 500 pianos," says Davis of Berkeley's choreography. "The juxtaposition of those two ways of being feel very much like that's what's at the center of this show—an insatiable need to fill an emotional or psychological hole that can never be filled, but of course, you never stop trying."
"For these the two brothers in Road Show," continues Davis, "what that looks like is a kind of constant land grab. Either literally or emotionally, with other people. There's this long con that they're trying to pull, and I think all of it is motivated by an internal sense of emptiness."
Something that Davis learned from Sondheim and Weidman was that at its heart, Road Show is also the story of two people who are forever intertwined. "The piece is really about a marriage, and the two people in the marriage are these brothers," says Davis. "That is so fascinating to me. The way they can love and hate each other, desire to be their own person but also can't survive without the other." For Davis, it's a welcome opportunity to explore the drama and friction that arises from people knowing each other their entire lives.
These were the ideas which compelled Davis to the story, but it was the element of impossibility in the script which convinced him he was the person to direct it. "I always like it when I read something and think: 'the theater can't do this very well.' That's when I get excited," he says. Road Show, with its 20-plus locations—from the inside of a train, to a saloon, to Hawaii—and a story spanning several years, is just that. "I love figuring out how the limited palette of the theater can create infinite places and spaces," says Davis.
As with all Off-Center productions, Davis will be working within the specific parameters of the semi-staged concert format, including limited rehearsals, the use of music stands, and actors that are on book. For Davis, these aren't so much limitations as opportunities. "The idea is not to try and stretch it out into a huge staged event that will never feel deep because there isn't the time and that's not what it's for," he says. "But instead, how to take that collection of ingredients and make something that is really profound." This approach translates into every aspect of the production–from the scenic and costume design to Davis' choreography.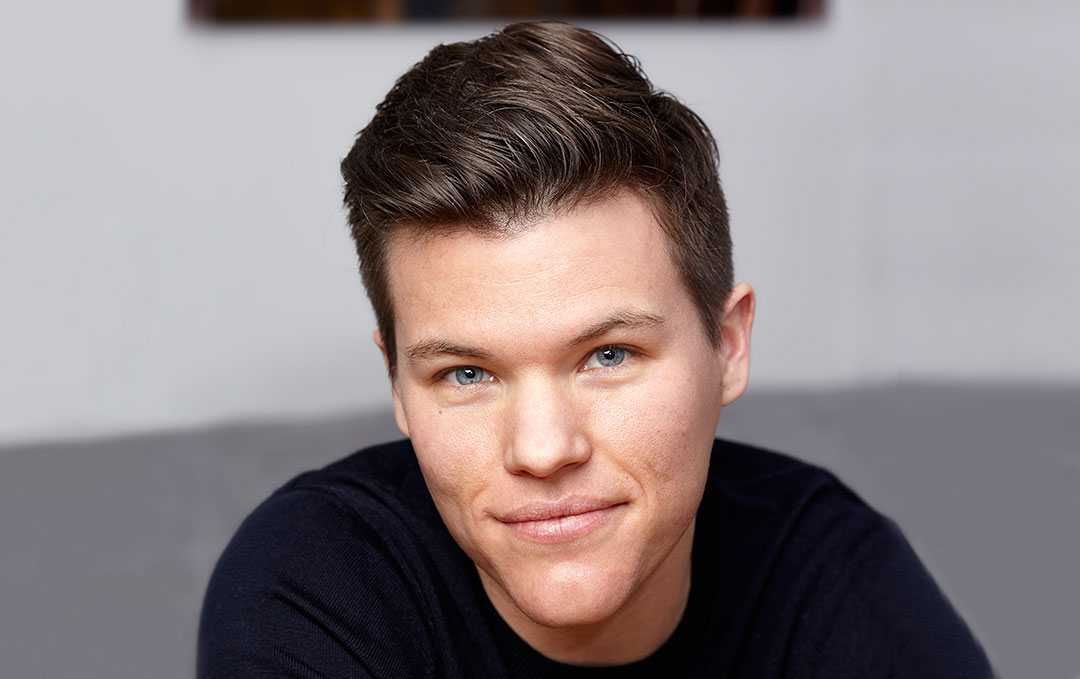 Director Will Davis
"I love parameters," says Davis. "I can get focused inside those [guidelines] and find a way to bring something really nuanced to life. You can always make something out of nothing in the theater." The magic of making something out of nothing, of pushing the limits of what's possible onstage, are what keep Davis working in the theater; and it's opportunities like this one, to work with the likes of Sondheim and Weidman, that keep his curiosity ignited.
"[Just] to work with their material, which in many ways doesn't need me because it is beautiful and funny and delightfully strange all on its own, is great," says the director and choreographer. "I want to make sure that what I'm doing is contributing. It's really just an honor to do this collaboration."
Olivia Clement is a playwright and journalist based in New York.
See Encores! Off-Center's Road Show at City Center, July 24 – 27.