Apprenticeships
We are disappointed to inform you that unfortunately, due to COVID-19, the summer apprenticeship program has been postponed indefinitely. We are very appreciative of your interest to join us for this summer program and hope you will choose to apply next year.
During this challenging time, we would like to serve as a bright spot in your day. Follow us on Instagram for a brief daily history lesson about our Encores! series through the #EncoresArchives Project. We hope you will enjoy this look back on our storied history.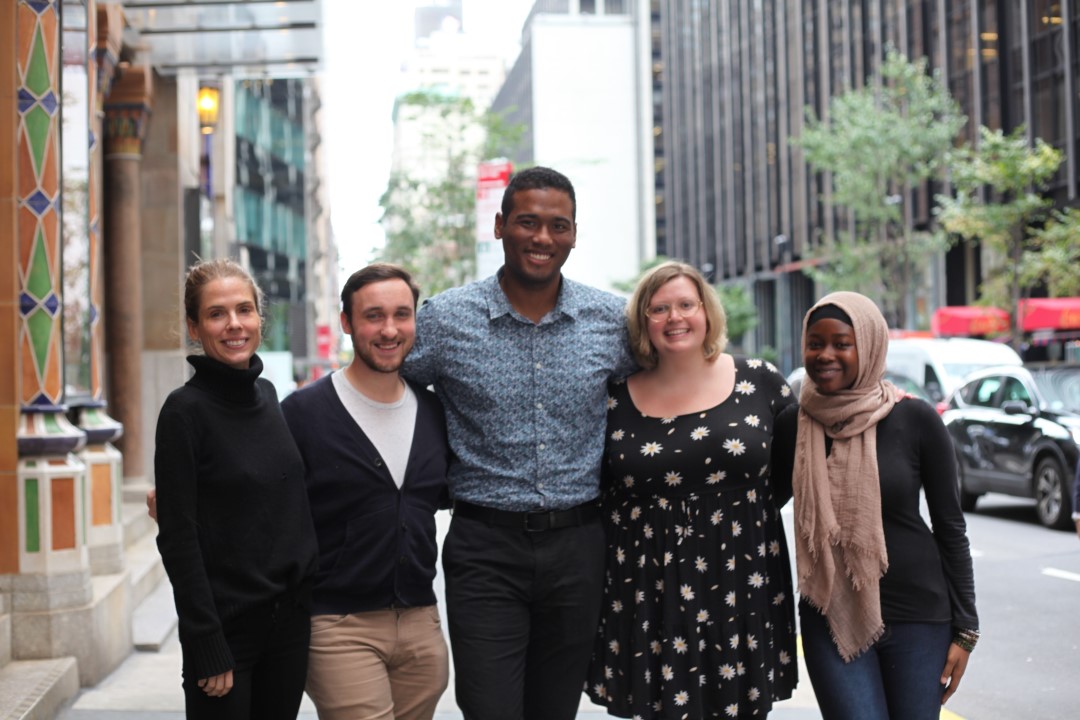 Program Mission
New York City Center is committed to training the next generation of creative, passionate arts professionals by building pathways to careers in the arts for candidates from underrepresented communities.
Administrative Apprenticeships
Early-career or career-changing individuals participate in a 9-month program at City Center, learning about the daily operations of a non-profit performing arts center while working alongside experienced arts administrators. Openings may be in any of the following departments: Education, Development, Marketing & Communications, and Dance Programming. The program runs from September to May and includes paid training. Apprentices are compensated $15 per hour for 20 hours a week. Weekly schedules vary by department. The administrative office is open Monday-Friday from 10am-6pm.
Need-based scholarships are available. To qualify, applicants must provide either a recent FAFSA Student Aid Report or IRS 1040 Individual Income Tax Return on their apprenticeship application.
Creative Apprenticeships
Emerging artists are immersed in the fast-paced production process of Encores! or Encores! Off-Center. Apprenticeships are available for Costume Design, Directing, Lighting Design, Music Direction, Scenic Design, and Sound Design. The program includes pre-production and paid training. Apprentices are compensated $15 per hour. Schedules vary by department and production schedule.
Through these programs, apprentices will:
Work directly with a mentor in their area of focus.
Engage with City Center staff and artists.
Participate in paid training.
Receive professional development.
Observe rehearsals and performances, when possible.
Deliver a final presentation to City Center staff.
Highly qualified program candidates will possess:
A compelling connection to the program's mission and purpose
Current authorization to work in the U.S.
A high school diploma/GED equivalency
Willingness to learn
Strong communication skills and attention to detail
Ability to take direction and work both independently and collaboratively
Flexible availability that includes some nights and weekends
Some previous experience or education in the field for which you apply
Questions about the program may be sent to Education@NYCityCenter.org.